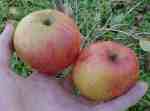 .....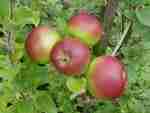 .....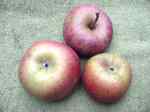 .....
LEICESTERSHIRE APPLES NEWS 2015
...................... 2015..... 2014..... 2013..... 2012..... 2011..... 2010..... 2009



COSBY GRAFTING COURSE (5hr)
Feb 20 and Feb 27 2016. Both courses now full.




FUTURE EVENTS

2015
See write-ups below.

2016
Sun 24 Jan 2016, pruning guidance (private group), Cotesbach Hall
Sat 20 Feb 2016, Cosby Grafting Course, Cosby Methodist Church Hall, all day.
Sat 27 Feb 2016, Cosby Grafting Course, Cosby Methodist Church Hall, all day.
Sun 21 Feb 2016, Grafting Workshop, 11am-1pm. Private group, St. Hugh's Church Hall, Market Harborough.
Tues 26 Apr 2016, Apples Talk, Ashby U3A, 2pm, Congregational Church, Kilwardby St, Ashby.(mw)
Thur 15 Sep 2016, Apples Talk, Elmesthorpe WI. Private group. (nd)
Tue 27 Sep 2016, Apples talk, Belton; the Village Hall, LE12 9TU. (mw)
Wed 23 Nov 2016, Apples talk, 7.30pm. Moulton, Northants. Private group. (nd)
-----------------------------------------------------------------

Buy Leicestershire Apples


EVENTS & NEWS





APPLE TASTINGS
In case any of our readers have missed them, we have been filming some apple tastings using some unusual varieties grown in Leicestershire, along with more orthodox Leicestershire Heritage apples and unique seedlings discovered locally. The one embedded below is from 7 Nov, and the varieties described are Burford's Redflesh, Golden Noble, Suttonelms, Leicester Burton Pippin, Maloni Lilly, Yellow Ingestrie, Huonville Crab, Rubaiyat, Pink Pearmain, May Queen, James Grieve and Wyken Pippin. You'll find links to the others on the apples news page.


20 Nov 2015


QUENIBOROUGH VILLAGE HALL
Wed 18 Nov 2015: Nigel and Alison Deacon spoke on Heritage Apples and how the Lost Leicestershire Varieties were found. The talk was for Brooksby Gardening Society; an audience of about 85 people - possibly our biggest audience so far. The hall was large and the acoustic rather echoey so we were required to use microphones, which worked well. There were questions at the end on a number of topics, including our view on GM, what defines a russet, and why a Bramley had flowered twice during the summer. One person brought some interesting apples for identification; either Golden Noble or very closely related to it.

There was an apple tasting before and after the talk; around thirty people took part. The varieties shown were chosen to illustrate the diversity of apples from around the world: Wickson, Wyken Pippin, Leicester Burton Pippin, Durrant, Pink Pearmain, Pink Pearl, Rubaiyat, Huonville Crab, Chapman's Colossus, May Queen, West Virginia Sweet and Hidden Rose (Aerlie Redflesh). Wickson, May Queen and Leicester Burton Pippin were favourites for the evening. Interest was again shown in our February grafting courses. Feb 20 is now full but we still have one place left for Feb 27.

19 Nov 2015


METHODIST CHURCH, BELPER
Mon 16 Nov 2015: Melanie Wilson gave a talk on apples; about 30 people attended. There was a little less interest in Leicestershire varieties because Belper is in Derbyshire, so Mel concentrated mainly on heritage apples in general and apple propagation, especially grafting.

17 Nov 2015


MORE VITAMIN C TESTS
I have been doing some more vitamin C determinations. The varieties I've tested today are shown below. The vitamin C content depends on freshness and other factors; see here for details. There is no detectable vitamin C in a cooked apple.
Note for chemists- the figures I'm getting using DCPIP analyses are generally slightly lower than official figures using starch / iodine. The two tests are not quite equivalent.
Freshness categories: 1=underripe, 2= slightly underripe with white pips, 3=fresh off tree and fully ripe, 4=fairly fresh, 5=going softer / mealy; 6=starting to go off....

The asterisked apples are Leicestershire Unique Seedlings. Units: mg vitamin C per 100g fruit.


FRESHNESS
1
2
3
4
5
6
apple
source
WICKSON (California)
.
.
11.0
8.5
.
.
Leics 15
WEST VIRGINIA BEAUTY (USA)
.
.
.
7.1
.
.
Leics 15
LEICESTER BURTON PIPPIN*
.
1.7
4.2
.
.
.
Leics 15
DURRANT'S APPLE (Norfolk)
.
.
4.1
.
.
.
Leics 15
MALONI LILLY (Switzerland)
.
.
3.9
.
.
.
Leics 15
YELLOW INGESTRIE
.
.
.
.
2.3
.
Leics 15
POTTER'S MARSTON APPLE
.
.
2.1
.
.
.
Leics 15
The varieties above have been mentioned elsewhere on the site; WV Beauty, Durrant's apple and Maloni Lilly all have a pear-like 'parma violets'-type flavour. Wickson is a tart, sweet apple with high vitamin C. The Potter's Marston apple is a recent discovery; a slightly smaller than average elongated red-skinned apple growing in a hedgerow near Potter's Marston, Leicestershire. They hang late (still on the tree on 9 Nov) and are sweet and firm-textured; quite an attractive fruit. It may be a candidate for grafting. The vitamin C content is low.
10 Nov 2015

RED SAUCE
We are trying out the European apple variety "Red Sauce". It seems that the climate in Leicestershire, at least this year, has not been good for it. The apples have reached full size, but the taste of the first apples was rather tart and the texture best described as 'powdery'; most peculiar. It is supposed to be a redfleshed variety; the leaves are green so it is more or less Etter-type, but the internal colouration is slight. Picking date for us (from a container-grown tree on MM106) was 30 Oct.
Update - the later apples (8 Nov) are much better. Red Sauce fared well in our second apple tasting (see youtube link on the apples Newdesk page); juicy and quite good internal colouring; red and white chequerboard pattern.
30 Oct 2015

FRIENDS OF LEICESTER UNIVERSITY BOTANICAL GARDEN
26 Oct 2015, 11-12.00. Our best-attended talk so far; about 75 people. The event began at 10.30, with an apple tasting spread across three tables, and most of the audience participated and enjoyed the experience. We brought a wide range (about 20 types) of mid-season apples to illustrate the enormous variation in size, colour and flavour which are possible with this fruit.
On Alison's table the most popular variety was Ribston; outstanding in flavour; Wickson's concentrated taste was appreciated by some but its tartness put a few people off. Grenadine attracted comment because of its amazingly deep crimson colour, as did Huonville Crab.
On my table the best-rated apple was the Polish variety Zorza, which doesn't really taste like an apple at all; it has the penetrating scent, flavour and texture of pineapple. Langton Nonesuch was also singled out for praise; when eaten straight off the tree the flavour is sweet, tart and perfumed; a real flavour from the past.
Some people brought along fruit for ID: we saw an Ellison's Orange, a Ribston and a Laxton's fortune; all old favourites.
The picture shows us setting up the tables.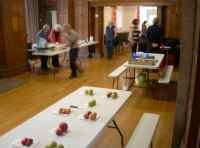 28 Oct 2015

BROCK'S HILL FOOD FAYRE & APPLE DAY
Sun 11 Oct 2015. A very busy day; lots of interest in Leicestershire Heritage Apples and also in the apple tastings (pictured) and our grafting courses, which will be held in Cosby during February 2016.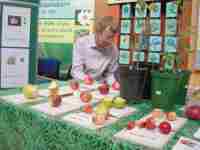 15 Oct 2015

BROUGHTON ASTLEY HERITAGE SOCIETY
Tues 6 Oct, Alan Talbot Room, 7.30pm. Our talk on Leicestershire Heritage Apples was introduced by Mrs. C. Thomas, President of the Heritage Society. About thirty people attended, one of whom had produced a beautiful poster advertising the evening. We talked about what makes a heritage apple, different ways of making apple trees, and then we recounted some of our experiences in looking for the lost Leicestershire apples.
After the talk there was an apple tasting; about 15 varieties were available to sample. As ever, the redfleshed apples attracted comment, but the best-rated were Ribston, Wickson (a superbly-flavoured American apple no larger than a golf ball) and Laxton's Fortune. Langton's Nonesuch also fared well. Some of the other varieties on display were Huonville Crab, Weirouge, Golden Noble, Chapman's Colossus, Tom Putt, Bieinrode, Breunsdorfer and Hidden Rose.
There was also interest shown in our February 2016 grafting workshops.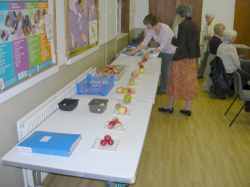 3 Oct 2015

DONISTHORPE APPLE DAY
4 Oct 2015. This time at Donisthorpe the Apple Day was distinctly chilly in spite of its early date. Nevertheless it was was quite well attended and there were the usual attractions including Leicestershire Heritage Apples (Alison and me), composters (Alison), Sally, this year talking about tree health and the Woodland Trust, and a variety of food & drink based on apples, including a cidermaking competition (organized by Lynn), in which I again failed to make the top three. Never mind; there is always next year.
We took a few vareties to taste, including Huonville Crab, Langton Nonesuch, Laxton's Fortune, Baya Marisa, Burford's Redflesh, Ribston, Weirouge, Croft Sharp and Tom Putt. Laxton's Fortune was the most popular, and the redfleshed varieties, as usual, attracted comment.
We are also making some progress in identifying the apples in the orchard, none of which are labelled. This is harder than it sounds; the early apples had already disappeared and there is never a year when all of the trees produce fruit. I will be putting a map with the varieties online when time permits.
3 Oct 2015

ASHBY APPLE
It has been a good year for us in receiving new information about lost Leicestershire apples. We visited part of an ancient orchard in Ashby-de-la-Zouch on 23 Sep after receiving a message from Alison Darwent at Shuttlewood Clarke. There were several trees, and one of them, according to an unknown apple expert who had apparently looked at some of the apples, might be the 'Ashby apple". The fruit were certainly unusual; not a variety we had seen before; an enormous eating apple, red and green striped; we estimated the ripening date to be about a week into October. The flavour was well-balanced and pleasant, and there was a faint scent of roses to it. Perhaps it is the Ashby apple, but further research will need to be done.
Meanwhile we have made arrangements to collect mature fruit in a fortnight and to graft some trees in February; it is certainly a worthwhile variety; not triploid in spite of its size.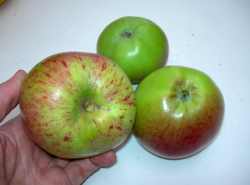 23 Sep 2015
Update, 30 Oct: the apples are looking increasingly like Howgate Wonder as they mature. However they don't seem quite tart enough to be Howgate. We will have to graft onto new stock and re-examine the fruit over several years to make a decision.

APPLE SEARCH
Apple search carried out with volunteer Anne-Marie. Old orchard in Swannington visited, in spite of the appalling weather; nothing rare but some sound old varieties were present (Bess Poole, Egremont Russet, Worcester Pearmain). A strong flavoured seedling was found near Bagworth chapel, and two very good seedlings were discovered on the edge of Kirby Muxloe, one of which (top right, below) tasted very like a pear, rather like West Virginia Sweet but slightly harsher. The other resembled Bess Poole but was greener and had a shinier skin.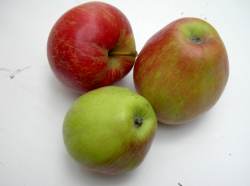 21 Sep 2015

APPLES TALK, OADBY TREFOIL
A talk about Leicestershire Heritage Apples was given by Nigel & Alison Deacon, along with an apple tasting, at the URC Church, Rosemead Avenue, Oadby, on 17 Sep 2015, to Oadby Trefoil. The topics covered included new updates about the Packington apple, the Ashby apple and the Leicestershire St. Cecilia apple (see below) from Mt. St. Bernard's Abbey.
The apple tasting was received very enthusiastically, with almost everyone trying the various apples on offer. Favourite apples were Laxton's Fortune, Belvoir Seedling, Langton's Nonesuch and Hall's Pink. Pendragon did not fare well; it doesn't seem to have much colour or flavour this year.
Varieties tasted: Langton Nonesuch, Wyggeston Pippin, Belvoir Seedling, Pendragon, Ribston, Breunsdorfer, Hall's Pink, Rosette, Discovery, Bieinrode, Purple Radish, Weirouge, Laxton's Fortune. We also took the opportunity to make people aware of our grafting workshops on two Saturdays in Feb 2016.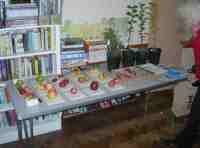 ...
18 Sep 2015


LEICESTERSHIRE ST. CECILIA
Two of our three grafted suspects for Leicestershire St. Cecilia, bred at Mount St. Bernard's Abbey, have some fruit. No definite identification is possible yet, but here are the pictures: "St Joseph's 1" and "St. Joseph's 3".
11 Sep 2015


ASHBY APPLE
We have been sent a lead about the Ashby apple (thanks Alison); it seems that someone has a tree. We are investigating and will be visiting the site soon.
8 Sep 2015


APPLES NOW READY
Apples now ready are Hall's Pink, Devonshire Quarrenden, Discovery, Rosette, Scarlet Surprise and Almata. Dubbelman will soon be ready, along with Langton Nonesuch and the Sam Bell apple, a Leicestershire Unique Seedling.
25 Aug 2015


VITAMIN C TESTS
I have been doing some more vitamin C determinations of apples.. The varieties I've tested today are shown below. The vitamin C content depends on freshness and other factors; see here for details. There is no detectable vitamin C in a cooked apple.
Note for chemists- the figures I'm getting using DCPIP analyses are generally slightly lower than official figures using starch / iodine. The two tests are not quite equivalent.
Freshness categories: 1=underripe, 2= slightly underripe with white pips, 3=fresh off tree and fully ripe, 4=fairly fresh, 5=going softer / mealy; 6=starting to go off....

The asterisked apples are Leicestershire Unique Seedlings. Units: mg vitamin C per 100g fruit.


FRESHNESS
1
2
3
4
5
6
apple
source
LEICESTER BURTON PIPPIN*
.
1.7
.
.
.
.
Leics 15
LEICESTERSHIRE SWEETINGS*
.
3.2
3.0
.
.
.
Leics 15
DUBBLEMAN'S APPLE (redfleshed)
.
.
3.2
.
.
.
Leics 15
LAXTON'S FORTUNE
.
16.7
.
.
.
.
Leics 15
ND comment: Sweetings is a refreshing apple without a lot of taste, but very pleasant. I can see it will be worth growing more of these, as long as they are eaten just before the pips change colour. When fully ripe the taste isn't quite as good. As expected, the vitamin C content is low, and the apple browns quickly.
Hogg says that the Leicester-Burton Pippin is an early cooker. The flavour when raw and slightly under-ripe we have found to be curious; the texture is firm and there is virtually no acidity. There is a higher-than-average bitter flavour (tannin) and a hint of pears and parma violets. It will be interesting to see how it cooks. When cut it browns in a few minutes, and the vitamin C content is low.
Further observations, 9 Nov:.. .... this is not a particularly early cooker, in spite of what Hogg's textbook says. The remaining fruit on the tree continued to ripen and colour up until early November. The bitterness disappeared and the flavour improved greatly. The vitamin C content also increased and it became a very pleasant eating apple (see our apple tasting no. 3, of early Nov). It cooks well; sweet and needs no sugar adding. It keeps its shape to some extent. Also see 10 Nov entry (above)
It is difficult to decide whether the Dubbelman apple is a serious apple variety or merely a novelty. With cool evenings / nights it has deep-coloured red flesh, but in the Midlands it's rarely darker than pale pink, and the fruit are golf-ball sized, though my trees are both in containers. We need to see how good it is when in the ground. This year the flavour is very pleasant and floral; rather similar to Breunsdorfer, with low acidity. The vitamin C content is low.
Laxton's Fortune seems to have a high vitamin C content this year. However the apple I tested (almost ripe) was picked off the tree because it had sawfly in it, so may not be typical.
25 Aug 2015

OSGATHORPE W.I.
Nigel and Alison Deacon gave a talk on Leicestershire Heritage Apples, 5 Aug 15 in Harley Hall, Osgathorpe, to 16 members of Osgathorpe W.I. The talk was well received. Food was supplied afterwards; some excellent sandwiches and cake. We also took along a few of our early apples to be tasted, including Leicestershire Sweetings (the first time our tree had fruited) and Frank Matthews' 'Rosette'. Sweetings has an interesting flavour; it is best eaten just before fully ripe, when it is sweet and rather delicate and the texture crisp. The apple is very small and is said to be exceptionally early, though this year, Irish Peach beat it into second place by about 7 days.
6 Aug 2015

FIRST APPLES 2015
The first ripe apples this year are a fortnight later than last year's Irish Peach, which were at their best on 12 July. The first arrivals are Leicestershire Sweetings and Rosette, both container-grown and rather small, which are shown in the picture (28 July). Irish Peach looks like being normal size and will be ripe in a few days. Devonshire Quarrenden will be about another week.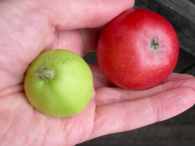 ...
28 Jul 2015

BOTANIC GARDEN, LEICESTER
LHAP attended the Plant Sale and Family Day at the Botanic Garden on 28 Jun, 11am-5pm. Many thanks to our volunteers Claire Moore and Sue Moriarty for giving their time so generously, and to Richard Gornall and Jenny Mattingley for inviting us. Visitors showed considerable interest in the information we supplied about Leicestershire apple varieties.
28 Jun 2015

LHAP and CROFT OPEN GARDENS
Leicestershire Heritage Apples Project will be taking part in Croft Open Gardens weekend on Saturday 27 June, between 11am and 5 pm. It's not the apple season yet, but you will be able to see a large number of interesting trees: redfleshed, Leicestershire, heritage and multi (family) trees.
There will also be a large display describing the work being done by LHAP: rescuing old Leicestershire varieties, collecting interesting wild varieties, and raising new kinds of apple by carrying out crosses between selected parents. Members of our team will also be on hand to answer questions about fruit trees. You may also wish to sign up for one of our grafting workshops in February.
23 Jun 2015
Update.... About 110 people looked around the garden and saw the LHAP display. Many thanks to volunteer Anne-Marie Marshall for escorting visitors and explaining the project to them, and to Isaac and my mother for providing further assistance.

28 Jun 15

APPLE TREES BEING KILLED BY STRIMMERS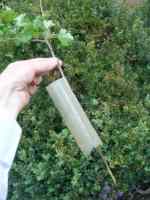 A number of tree losses have been reported to us; all caused by careless use of strimmers. These devices should not be used in an orchard any more than sandpaper should be used to clean windows. See our short piece on this on the Strimmer - warning page.

APPLES TALK, COUNTESTHORPE
A talk about Leicestershire Heritage Apples given by Melanie Wilson in Countesthorpe, Fri 24 Apr. About forty people attended, and the talk was well received. We are starting to receive fairly frequent questions about family trees (those with several varieties of apple or other fruit on one tree) and we have supplied one or two to interested people. These are terrific space savers, and can help prevent a glut of early apples which won't store; carefully chosen varieties can spread the crop over a much longer season.
The problem with them is 'balance'; they need constant attention, especially in the early stages, or the most vigorous variety will take over. But if you are an enthusiast, and would be prepared to supply this attention, perhaps a family tree would be suitable for you.
24 Apr 2015

RAVENSTONE APPLE PLANTING
At last I have a photograph of our tree planting at Woodstone Primary School, Ravenstone, printed here by permission of the school, and a short report (which I have summarised) from Sophie Marsh, reporter for the Coalville, Ashby and Swadlincote Times. For a larger photo, click on the thumbnail image below.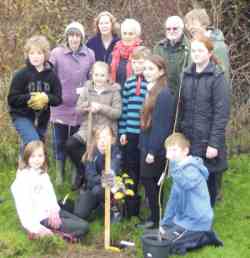 ...
SCHOOL PUPILS PLANT
APPLE TREES AS PART OF
NATIONAL TREE WEEK
In the week 29 Nov to 7 Dec 2014, the Tree Council held its 40th national tree week. This planting marked that anniversary. Pupils from the school planted traditional Leicester varieties of apple in their school grounds on Thursday 4 Dec. Mr. Patrick Mullins, the Headteacher, expressed approval of the project, and said that it would help the pupils understand their commitment to nature and the local community. The pupils would grow up knowing about the importance to wildlife and biodiversity in planting these trees.
There were 75 schools and colleges across the country sharing £30,000 of grants for tree planting in educational projects of this kind. Students at the school raised money towards the project by growing and selling garden produce.
Joining the team were the school's gardening clubs, some regular volunteers, Elaine Edwards, who has worked tirelessly over the years on gardening projects for the school, and Nigel and Alison Deacon of Leicestershire Heritage Apples Project, who grafted and grew the trees.
Pauline Buchanan Black, the Tree Council's Director-General, said that planting an orchard is a commitment to the future and an introduction to fresh, locally grown food; it is also good for wildlife. Heather, a student from the Key Stage 2 gardening club, said "I know it will be ages before any fruit is produced but you can't get these old varieties of apples from Leicestershire in the shops and it's so important to preserve them for future generations".
23 Mar 2015

LEICESTERSHIRE APPLE AVAILABILITY
Most of the fourteen Leicestershire apples (plus three of our locally discovered Unique Seedlings) have been grafted and a small number of trees will be available in September / October 2015, including the Langton Nonesuch and the newly discovered Packington apple.
Meanwhile, if you need a large order, please remember that we generally graft trees to order - which means: order in Jan-early Feb; collect in the autumn.
One other thing: apparently our grafting course has been mentioned in the latest 'Permaculture' magazine. I am hoping to see a copy of the article.
15 Mar 2015

COSBY GRAFTING COURSE (2)
Sat 28 Feb 2015, 10am - 3.45pm, Cosby Methodist Church Hall, run by Nigel & Alison Deacon. Eight keen students; five local, one from Wellingborough and two from St. Albans. The course began by looking at some natural grafts, then moved on to aspects of grafting fruit trees: why we do it, and how it works. A budding exercise followed; then some pictures of unusual apples collected from the wild, including two redfleshed apples from Leicestershire.
The techniques of V-grafting and whip & tongue grafting were examined, with particular empahsis on making them watertight. Students practised until they were confident, and there was no blood.
An apple tasting followed; some late winter apples; these are low in juice, hard in texture, high in sugar, and often with distinctive and unusual flavours, along with two of our favourites, Pink Pearl and Hidden Rose; the flesh of this last apple had reached a spectacular deep maroon colour. After another of Alison's apple cakes, the afternoon session started with a little more practice on the whip & tongue graft, after which, we constructed some trees.
The varieties grafted included Whitwick Pippin (becoming popular as a late winter variety amongst our followers), Pink Pearl, Pendragon, Mere Pippin, West Virginia Sweet (the apple sent to us some years ago by Bill Mullins), Barnack Orange and the Packington apple. Five were varieties we have found growing in the wild. One person also grafted some pear trees onto quince stocks.
For those who are interested, the apple tasting covered the following varieties (see picture):
L to R: Hidden Rose (aka Aerlie Redflesh), Mere Pippin, Pink Pearl, Whitwick Pippin, Burford Yellow, Allen's Everlasting, Blackjack, Croft Late (tastes of celery!), the High Cross apple and MM106. Notice also that these late apples don't brown very much - the second picture shows the cut fruit, 24 hours later. You can see that the Mere Pippin hasn't browned at all.
Some other pictures from the sessions:
28 Feb 2015

SEAGRAVE GRAFTING WORKSHOP
Thurs 26 Feb 2015, 10am-1.30pm. Four students; three local people and one from Devon. This was a hands-on practical session. Samples of about thirty rare and heritage varieties including Mere Pippin and Whitwick Pippin were available for tasting; we were pleased to see that the latter was extremely popular. We are grafting a few of them to be available in September.
Whitwick Pippin's flavour is rather 'rustic', but it is concentrated and sweet, with a distinct crunchy texture which stays with it all winter. It is also strongly scented. The apple is unusual in that it is best not picked until New Year; it stores about three months (until April of May). It is bright red, so in some gardens needs netting or planting in a fruit cage to protect it against birds.
Two people also brought some of their own scions: an apple and a pear.
26 Feb 2015

MKT. HARBOROUGH GRAFTING WORKSHOP
Sun 22 Feb 2015, 11am-1pm. Private group, St. Hugh's Church Hall, Market Harborough. Seventeen students attended; the largest group so far, and the session was led by Melanie Wilson assisted by Nigel Deacon. We covered the reasons for grafting, the mechanics of making a graft, and there was a lively discussion about rootstocks, genetic drift and the compatibility of stocks and scions. A local reporter attended, and we are awaiting a photograph.
This was the third workshop organized by Judith Egan as part of the Lubenham Apple Grafting Project, and about thirty new trees were constructed. The objective is to grow 100 new apple trees in and around Market Harborough over the five years of the "Sustainable Harborough" project, part of which is to encourage local people to grow their own food. A 'virtual orchard' of trees in gardens and elsewhere is being created, mapped centrally by Judith, who keeps track of the varieties grafted and their locations. Young people are being involved, too; some of the trees are finding their way into schools. The next stage of the project will involve pruning and disease management of the apple trees.
The organiser of 'Wild Spaces' in Great Glen, Cee Martin, is contributing her time for a follow-up workshop to create more apple trees, and a website will be set up which will become a source of information on apple management, future workshops and other related events.
The popular varieties today were Belvoir Seedling, Pendragon, the Packington apple, and Martin's Custard. Two people brought their own scions to make new copies of old worn-out trees.
22 Feb 2015

COSBY GRAFTING COURSE (1)
Sat 21 Feb 2015, 10am - 3pm, Cosby Methodist Church Hall, run by Nigel & Alison Deacon. Eight keen students ensured that this was an enjoyable and busy day. The course began with a talk on various aspects of grafting, why we do it, and how it works. This was followed by a simple budding exercise and some remarks on why the ability to graft is useful to the apple enthusiast. Pictures of numerous varieties of rare apple collected from the wild and elsewhere were also shown, including chimeras, very late apples and some with unusual flavours and colours.
V-grafts and whip & tongue grafts were examined in detail, and students practised making them until they were confident.
After a well-deserved lunch break (with an apple cake prepared by Alison and a tasting of ten very late winter apples) we used the afternoon session to tackle some rootstocks and construct trees; the varieties grafted included Pink Pearl, Pendragon, George's Red, Mere Pippin (the apple which tastes like a pear), the newly-discovered Packington apple, and various other Leicestershire and Heritage varieties. We had not anticipated that the Whitwick Pippin would be in demand (perhaps we shouldn't have included it in our apple tasting), but we will make scions available at future workshops.
Some pictures from the sessions:
22 Feb 2015

APPLES TALK, ASHBY CIVIC SOCIETY
Given by Melanie Wilson, Tues 10 Feb 2015, 7.30pm-8.30pm; private group. Interest was expressed in our grafting workshops and longer grafting courses (see above announcement), which are proving very popular this year.

APPLES TALK, LEICESTERSHIRE FUSCHIA SOCIETY
Given by Melanie Wilson, Mon 9 Feb 2015, 7pm-8pm; private group.

APPLES TALK, FLECKNEY
Given by Nigel & Alison Deacon to Fleckney Gardening Club, Wed 28 Jan 2015; 8pm, at the Fleckney Silver Band Hall. The talk covered heritage apples, the discovery of the lost Leicestershire apples, and the work of Leicestershire Heritage Apples Project with schools and community orchards.
After the talk was an apple tasting; an interesting collection of very late apple varieties, several of which have been found as unique seedlings in different parts of England. These are varieties which are usually picked after Christmas (repeat - they remain on the tree until after Christmas Day). They are more able to withstand frost than normal varieties because they contain less juice and much more sugar.
These apples have much stronger flavours than those bought in supermarkets. The textures are rather dry and dense, and some of the flavours are unexpected. The Croft Late apple, for example, is sweet but has a distinct grassy taste rather like celery, and the Durrant apple tastes more like a pear than an apple and has a strong hint of parma violets. Click the thumbnail below to see them.

29 Jan 2015

PACKINGTON APPLE
Thanks to Mrs. Ida Wright of Tongue, we now have lots of scions from the only known Packington apple tree. We intend to reintroduce this variety; it is an excellent cooker which also doubles as an eating apple. We will be using scions at our Market Harborough grafting workshop. As a dual-purpose apple it is very unusual because it's not tart, so it's a genuine dessert apple. It also cooks well and dries well.
Four trees have been grafted so far. The picture below shows an apple from the original tree.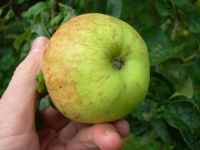 ....


COLLECTING SCIONS
We spent the day collecting scions from various sites for our grafting courses in late February. The apples will be (as usual) in four categories: Leicestershire, Redfleshed, Heritage and 'Others' - this last category gives people the opportunity to graft some of the unusual wild seedlings we've found over the past 20 years as we've driven around England.

26 Jan 2015

------------------------------------------



Please contact us if you would like to help with the project Leicestershire apples, or you have a small piece of land where we could plant trees. We need people with initiative who don't need to be told what to do next.

Nigel Deacon / Mel Wilson /Alison Deacon