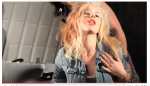 .....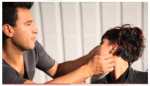 .....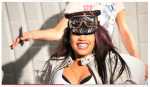 .....

Above: Stills from the 'Misfit' video .... 14000 'youtube' hits, and climbing .......


INDEX
2012/.... 2011/.... 2010/.... 2009/.... YOUTUBE/.... Gallery .... More.... Facebook . .



GIG IN ESSEX, 19 Dec 2010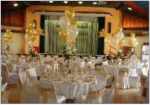 Exclusive showcase presented by Original Talent, featuring some of the best acts of 2010.
Old Windmill Hall, Upminster (click on the banner for a bigger picture of the venue); 19 Dec 2010, 6.30-9.30pm; doors open at 7pm. Tickets are £5 and can be purchased direct from Kiss Off.
To purchase a ticket please contact Mandy Giltjes by emailing giltjes@hotmail.com or Facebook message.
MERRY KISSMAS!

GIG AT COBDEN CLUB, 5 Nov 2010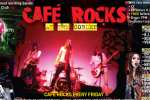 Friday 5th November; doors open 7pm; free before 7.30; £5 before 8.30; £7 with invite printable from website www.caferocks.co.uk ; includes club till 2 a.m. Lineup: Kiss Off , Rittz, Adolphus Kames, Joy, Charlie Savigar, Blu Eden.
Britain's most exciting bands - every Friday, showcase at the Cobden Club, 170 Kensal Rd, London W10 5BN. Click on the banner for a screenshot; image used by permission of The Cobden Club.

GIG AT THE SHOWCASE, 3 Nov 2010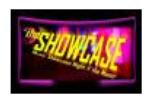 Kiss Off appeared at North London's favourite Showcase Night, www.clique-productions.com , Wednesday 3rd November. Click on the banner for a screenshot; image used by permission of The Manor Club.
The Showcase, The Manor Club, 277 Seven Sisters Rd, London N4 2DE - bookings 0208 211 0211. Food available; live music. Doors open 7pm-midnight; entry £3 before 9pm.
Note from Kiss Off::
Lyrical Soldier, Zito, Karina, DJ Sam E, Marta, John Robinson (Clique Productions), Julie Ann (Colourful Radio) and Betsy Scott were there. Kiss Off had a great time and really enjoyed our gig!

NEW RECORDING
Kiss Off are recording a new number, again by Charlie Finn. More details when I have them.

PHOTOSHOOT
Kiss Off did a a new photoshoot with Keith Rogers on 23rd October. The theme: 'Clean Rubbish'.

STEPS FOR THE FUTURE

A dancing group in Derby, STEPS FOR THE FUTURE, run by Maggie Attenborrow, has been given permission to use 'Misfit' at its next gig.
Update - here's a link to www.stepsforthefuture.org.uk.

MESSAGE FROM 'STEPS'
Dear Mandy - showed the students your DVD and asked them to dance to it, they were great; we shall be rehearsing it again tomorrow and next week in readiness for our performance on 20th October.

Maggie Attenborrow / STEPS / 10 Oct 2010.

UPDATE, 23 OCT
.........we have now done the 'Misfits' performance. Mandy who is the lead dancer on this number did an excellent job. The whole gig was filmed so now I'm eagerly awaiting the edit.

M.A.

'MISFIT': I AM PROUD OF MY NEW NAME.....
I've received news that the band formerly known as Dollie Mix has a new name. Henceforth Mandy, Abigail and Jodie will be known as 'Kiss Off'.
There's a video just out, promoting their new single 'Misfit', a catchy number by Charlie Finn, and when you listen you'll hear the line 'I am proud of my new name....'
To hear it, click on the link

.
Production of Misfit is by Sky Adams.

A WORD FROM THE BAND....
We are Kiss Off, a new group with a fresh urban pop sound: Mandy, Jodie and Abbie, all with something to say! The three of us are sure to bring you humour, drama and silly antics as we perform our new number, 'Misfit'.

We're all different, and 'Misfit' promotes independence and individuality. We hope the song will inspire people to be proud of who they are and to enjoy life to the full. No matter how strange, weird, odd or different you may feel inside, there is always the opportunity to embrace your own special uniqueness and stand out from the crowd.

You see this in our performance as we poke gentle fun at each other....we don't always have to conform; there are more important qualities to celebrate in people such as kindness, understanding and love...

Kiss Off are direct, approachable, hardworking and very ambitious. We have several gigs coming up soon. Take the opportunity to hear us when we're in your area.

Mandy, Jodie, Abbie / Kiss Off
The band's new Twitter page is here:
www.twitter.com/kissoffmusic and there's also a Facebook page.
10 Sep 10



Mandy Giltjes, ND sketch.
Based on a photograph taken by Joanna Green on the day of the video shoot.

10 Sep 10

NEW LINEUP: FIRST OFFICIAL PHOTO



Dollie Mix: From the recent Video Shoot


Clapham Cinema, 16 Aug.

L to R: Jodie Drayan, Mandy Giltjes, Abigail Scott, during a break in filming. Click on the picture for a better view.
8 Sep 10

DOLLIE MIX VIDEO, 16 AUG 2010
Dollie Mix music video being shot 16th August 2010, for the group's forthcoming new single... photography on the day by Keith Rogers... Clapham area.... More details on Twitter page. www.twitter.com/dolliemixlive



Dollie Mix: result of the recent auditions


Welcome to the new Dollie, Jodie Drayan. Picture of the new lineup (Mandy Giltjes, Abigail Scott, Jodie) will be shown soon.
20 Jul 10