INDEX
2013/.... 2012/.... 2011/.... 2010/.... 2009/.... YOUTUBE....MISFIT/.... NUMBER ONE Gallery .... More.... Facebook . .


WE ARE KEEN USERS OF FACEBOOK & TWITTER......click the link above to look through into the facebook page; Twitter link at bottom of this page




KISS OFF WITH THEIR LIVE BAND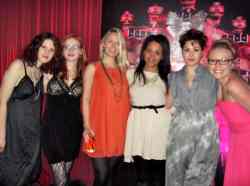 L to R: Isabel Lysell, Alex Malseed, Mandy, Abi, Jodie, Vicky Österberg. Click for a more detailed picture.

24 Dec 12



MATTERZ INTERVIEW (short extract)

1. How did it all begin? When did you first get into performing?
Well, it all began on facebook. Abigail and Mandy were already in a band and were looking for the 3rd member, Mandy posted auditions on social networking sites, Jodie then applied, auditioned and here we are!

As for performing, we started performing not so long after we first recorded and filmed the video for Misfit. We didn't do many performances in the beginning, as we were still finding ourselves as a band, so the past couple of months has really been where we've been on the circuit... we currently gig or perform every week.

2. Who would you say your main influences are?
We have individual influences, but also band influences, so the main ones are: Labrinth, Ed Sheeran, Adele, Rhianna, Pink, and Jessie J.

3. Where can we catch you performing in 2013?
We can't say officially our gig venues and dates for 2013... but they will be bigger and better than 2012, so make sure you keep an eye out on our social sites, to hear where we're performing next.

(The rest of this interview is at www.matterz.co.uk )

24 Dec 12

PROUD CAMDEN
Music Arcade, hosted by Rock artist New Kid In Town. Discover some of the most talented artists on the London scene, playing everything in between Rock, Ska, Reggae, Soul, Funky etc... Come down for a great night of Live Music! Kiss Off are performing, Sunday 20 Jan 2013, 8pm, with their amazing live band .... details to follow.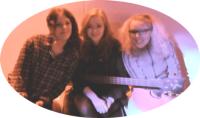 20 Dec 12

PHOTOSHOOT
New video of recent photoshoot - behind the scenes at Soutbank, with Kiss Off and photographer Ali Mere. Click the link below.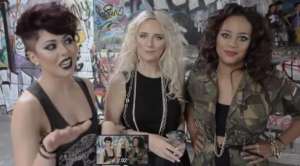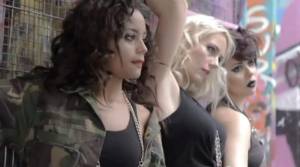 ..

Southbank, behind the scenes

20 Dec 12


NEW DEVELOPMENTS
Kiss Off with their live band out in London ! — with Isabel Lysell, Alex Malseed, Vicky Österberg, Abigail Scott, Jodie Drayan and Mandy Giltjes.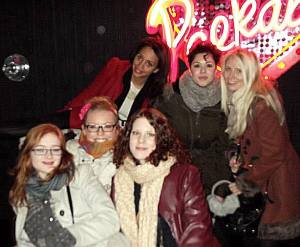 14 Dec 12


RECENT PHOTOSHOOT
Jodie and Mandy; Abi and Mandy - late 2012.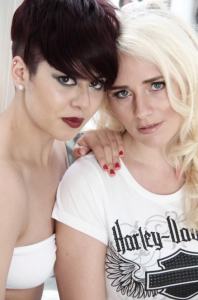 ....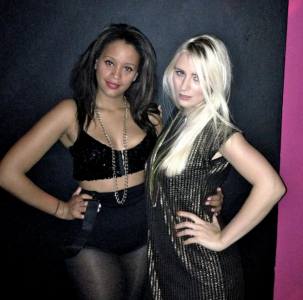 NATIONAL THEATRE, SOUTH BANK
Private performance by Kiss Off; behind the scenes ....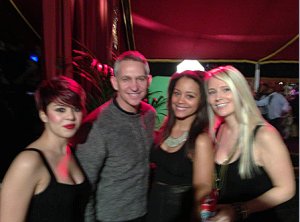 9 Dec 12


BAR MUSIC HALL, HOXTON
Kiss Off performing Thursday 6th December, 8pm. Be there!
Comments from review site: Leon Milk :
Loved your set last night. The band was great, especially that guitar player.....we wish you continued success. Good to see a girl band that can sing, in a market saturated with style over substance. You definitely have both these aspects in bucketloads. Peace & Love from Leon Milk...




It is with great pleasure that we announce the 'I Like It' Track of the Week Awards, week beginning 2 Dec 2012 ....chosen by Demi & John

....Congratulations to Mandy Giltjes and Kiss Off!


WORTHING BEACH
Abigail on lunch break on Worthing beach during our weekend recording / writing session with @Ghostcopy.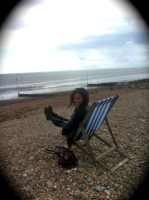 18 Nov 12


WIMBLEDON STUDIO
Kiss Off at Wimbledon studio visiting @BK40Productions.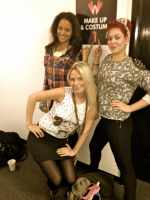 16 Nov 12


KENSINGTON ROOF GARDENS
Picture from the recent gig.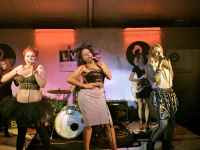 ....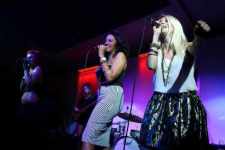 14 Nov 12


FASHION MEETS MUSIC

Fashion Meets Music (FMM), the Los Angeles event created to give fashion designers, models, and musical talent a place to be seen and heard hits LONDON on Wednesday 14th November 2012

The show will be hosted by FMM favorite, Andrew James Markham III and British Model/TV Presenter Sharon Prasad.

Produced by English Gal Media and LV Castings, the London Edition show is planning to excite its audience with music, entertainment and runway fun enveloped in an innovative world of networking and shopping.

The fashion and music industry's hottest taste makers will be on site to preview stunning collections from designers and vendors and electrifying musical and dance acts from fresh faced emerging talent.

The show will also feature the UK launch of VIZAGE Magazine, the bi-monthly premiere luxury Lifestyle Magazine for the savvy reader.

Don't Miss out on performances from The Dance Crew, New Artist Erica Cardoso, vocalist's Key-lah, C-Note and the girl group currently blazing the UK music scene, KISS OFF:


....
6 Nov 2012


KISS OFF ALBUM
This is in progress - some great numbers already recorded. Please be patient!

3 Nov 2012


RUN CLUB, WINDMILL PUB, CLAPHAM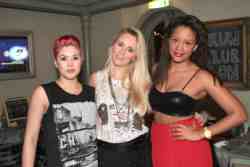 ....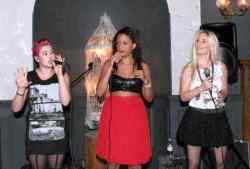 Hallowe'en gig and Party ...

31 Oct 2012


WOW CLUB, CARDIFF
Pictures from a recent gig, mid-Oct ... our poster, and behind the scenes, and another from a recent photoshoot. Click on the thumbnails.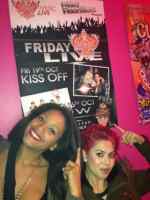 ....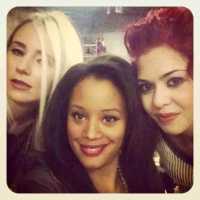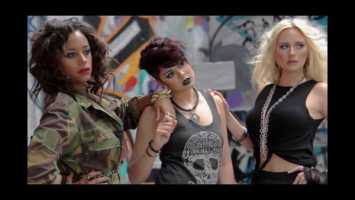 TIME 2 NETWORK
Kiss Off have been selected to perform at the 'Time 2 Network' music industry networking event @ Amika Mayfair 1st Nov! Get your limited £5/£10 tickets at http://time2network.shoobs.com/

13 Oct 2012


MORE DIARY DATES
19 Oct: Samaritans' Club, Clapham
31 Oct: Run Club, Windmill Pub, Clapham
01 Nov: Kiss Off at UTC at Anaya London, 8pm
10 Nov: Boston Music Rooms, Tufnell Park
14 Nov: Cargo, 83 Rivington St., Shoreditch - Fashion Meets Music.
23 Nov: Kiss Off at Triple AAA

11 Oct 2012


FREEDOM BAR
Kiss Off performed at the Freedom Bar, Soho, on Monday 8th October.


KISS OFF INTERVIEWED BY TOMMY HATTO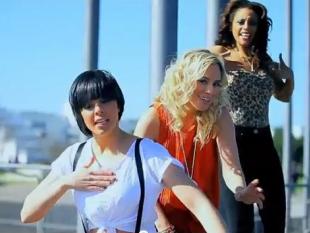 Interesting interview of the band on Youtube by Tommy Hatto lasting about 35 minutes. Learn how the band came together, what 'Misfit' is all about, and Kiss Off's plans for the future.

1 Oct 2012


NEW 'KISS OFF' VIDEO: NUMBER ONE


New video now on youtube; another catchy number performed by Mandy G, Jodie and Abi .....

28 Sep 2012


'FOREVER CRAZY' PARISIAN CABARET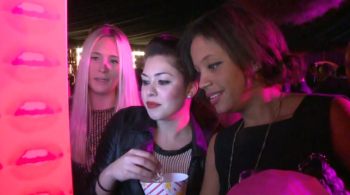 Kiss Off featured in the official 'Forever Crazy' premiere video (alongside others such as Kimberley Wyatt & Kelly Osborne) which they attended a few nights ago. See www.forevercrazy.co.uk for information about (& tickets for) this avant-garde Parisian cabaret show.

23 Sep 2012


'MISFIT'
This amazing video has now hit 40,000 views. Go girls!! More videos out soon.

17 Sep 2012


MAKING A TRACK
In the studio ... making the latest Kiss Off track....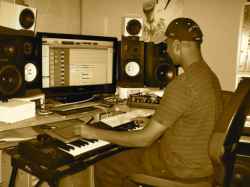 13 Sep 2012


NEW ALBUM COVER
Kiss Off are to issue an album in the near future. They are asking for views on which photo (from their recent photoshoot) to use for the cover. Please visit their facebook page (click the link above to find it) and vote for the one you like best. Here are the pictures: (click for the detail; better resolution pics on the facebook page)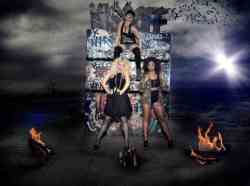 ...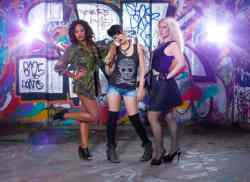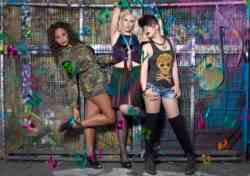 ...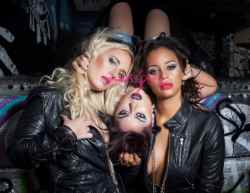 8 Sep 2012


NEW DIARY DATES
Kiss Off are pleased to announce new dates to the diary... we have LOTS more coming up, but for now here are the dates and venues where we're performing next:

23rd September: Fusion Rooms at The Luxe, Spitalfields, 7pm
28th September: 'Wow', Cardiff Rescheduled for 19th October
29th September: Ladies Night, The Distillers, Hammersmith
10th October: Lizard Lounge
21st October: 15 Minute Club, All Star Lanes, Holborn, 8pm.
26th October: Kensington Roof Top Gardens!


ROMFORD UNDERGROUND
Kiss Off entered the Romford Underground competition a while back and the organizers emailed us today to say we are through to the next stage...! Voting is on Facebook (here we go again ....)
"The process of voting for your favourite entrant will be counted through the number of 'votes' each MP3 receives between 10am on Tuesday 21st August 2012 and Friday 31st August at 5pm. All entrants have to do is listen to our new track and vote for us!

21 Aug 2012


UPDATE....... Kiss Off finished high up the voting list and are included on the CD, which will be issued shortly.


AT THE GROVE, HERTS

Celebrity golf ... @KnightsFDN charity event.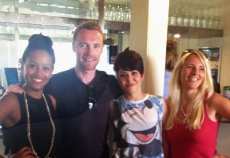 Above: Abbi, Jodie and Mandy with Ronan Keating of Boyzone.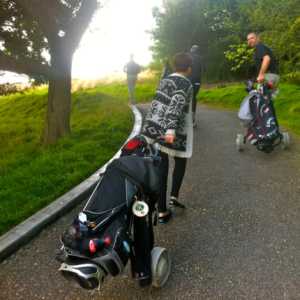 Newly trained caddie Jodie making sure famous people's balls don't go missing ...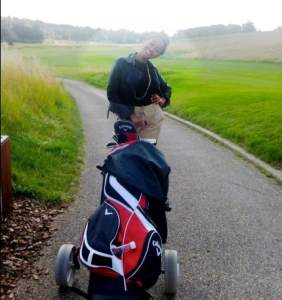 ...and another new caddie ...



PHOTOSHOOT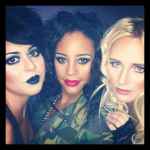 ...
...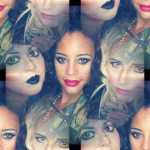 ...



THE NAILS SHOW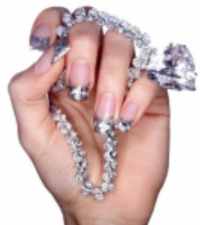 ...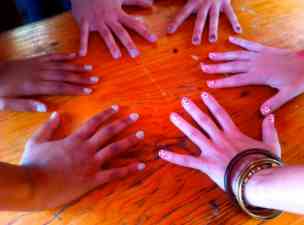 ...

We will be performing at The Nails Show on 18th August. Here's a link to 'The Nails Show' website. Venue: 'Cargo', 83 Rivington Street, Shoreditch, EC2A 3AY London, 11am-6pm. Kiss Off on stage at about 2pm. Update... in case you're wondering, the second picture shows the hands of Kiss Off, courtesy of @NailsByCatriona.... click on it for the detail.

Mandy / Kiss Off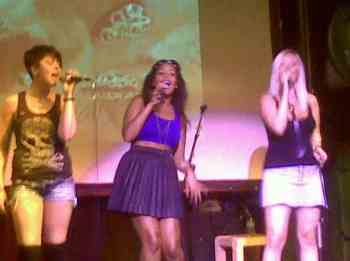 Cargo London came alive on Saturday with the 2012 Nail Show, which showcased some of the most talented nail professionals in the country. On one of the hottest days of the year, the popular Shoreditch venue opened its doors to create a diverse venue hosting stalls from Nail technician recruiters 'Nail Spec' to hand-painted press-on nail gurus '6 Dragonflies'.

The event had more to offer than just amazing nails, alongside stalls from 'Colour Riot Nails' and the popular 'Nails by Catriona' was the 'Shea Goodness' business.

...And to break up the nail excitement there were live performances from up and coming artists such as the incredible Davinia, B-Hype and peppy girl group Kiss Off, all hosted by Sasha Shantel of Inspire-LS Magazine.

(Full article plus pictures at http://pappzd.com/2012/08/pappzd-attends-the-nails-show-2012/
THE GREEN MAN, CHELMSFORD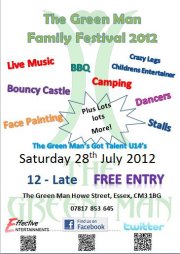 28 Jul 2012: Kiss off will perform at The Green Man Family Festival; we should be on stage at 6.40, but come early; times may vary. Green Man Pub, Main Road, Howe Street, Great Waltham, Chelmsford, Essex, CM3 1BG, 12 till late.


PHOTOSHOOT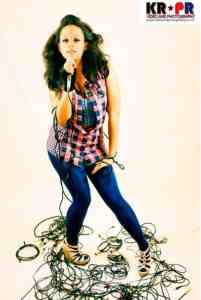 Photo from the latest photoshoot by Keith Rogers; facebook page here ; web page here.


KISS OFF entertain at HARLEY-DAVIDSON
Saturday, 14 July 2012, 12 noon.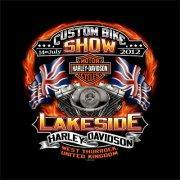 Lakeside Estate, Heron Way, West Thurrock, Essex RM20 3WJ.

Hi everyone ....We are performing at this biker event!

Bike categories: Best in Show, Best Paint, Best Bright Work, Best Engineering, Best Lakeside Chapter Bike. Also trophies for Best in Each Class.

SEE YOU ALL THERE!

Mandy, Jodie, Abi / Kiss Off


Jodie on a Harley .......




...and Abbi thinking about travelling at 100 mph in style....




SOUNDCLOUD
Kiss Off tracks.... 'Misfit', 'Voodoo Doll' and 'Number One'.


FRIAR PRIMARY SCHOOL SUMMER FETE
30 June, 1 pm....Special performance for Friar Primary, Webber Street London SE10RF....Be there! And if you're at the school, be sure to check us out on YOUTUBE when you get home!

Mandy, Jodie and Abi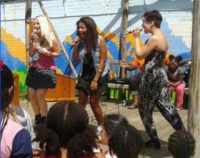 ....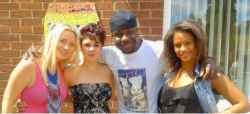 REVIEW: GIGVERT


This is not one of our videos or the kind of act we typically work with, but I was quite taken by a cameo performance at a school summer fair by the girls, so I'm giving them centre stage. Great live vocals and a performance to rival any UK girl group out there. Although they were quite understated because of the nature of the event, you could see and hear the quality. I can see them going all the way if they get the right songs and a rub of the green!

Catch them at the Custom Bike Show this Saturday at HARLEY-DAVIDSON Thurrock. Beautiful girls and beautiful bikes!

PROFYLE MAGAZINE LAUNCH
KISS OFF ARE BACK!! New dates, new material, new songs and new management! Kiss Off are performing at the Profyle magazine launch on the 28th June, 7.30pm.

Profyle Magazine is a well-known lifestyle magazine covering fashion, travel, homes and entertainment; sold globally and in the UK via Asda, WH Smith and independent newsagents and retailers.

The HOT SUMMER issue release party will be on Thursday 28th June in the Jewel Bar and Lounge, Piccadilly. Early bird tickets £7 at www.profylemagazine.com or £10 at the door; see Profyle website for more information. The evening will kick off with a FREE DRINKS Reception from 7pm-8pm; party 8 till late. Live Music From: Noeva, Kiss Off, Pound Sterling, Junior Brat, King Kash, Snakeyman and Crazy Harmonica. Table Reservations: ring 07535 782 816

link to artists performing videos

The D'banj cover issue of Profyle Magazine is on shelves now! (link to D'banj Profyle Promo: http://www.youtube.com/watch?v=XMmSx486jrQ)

The Summer Party to launch the new cover will see the ENTERTAINMENT pages came to life with FIRE BREATHERS, FREE DRINKS, MAGAZINE GIVEAWAYS, LIVE MUSIC AND SPECIAL SURPRISE GUEST! If you were at the last event then you already know how Skepta, KOF, Young Spray, Mista Silva Ft Skob. Ezee, and Ayo tore up the mic!

Update....pictures from Profyle; more on Gallery page.....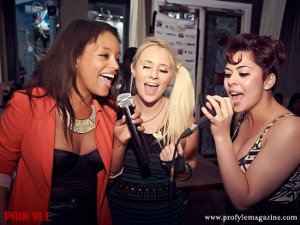 ....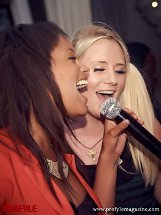 A CAPELLA
Live 'A Capella' (that means unaccompanied singing!) will be posted on Youtube, 23 Jun 12...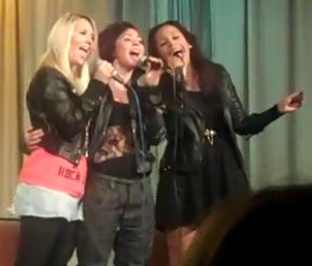 WOOLSTON MANOR
22 Jun 12: James Grant: "All About the Girls" event night. Following day: singing training and progressive set structure with Jodie, Mandy, Abigail for Kiss Off.




PHOTOSHOOT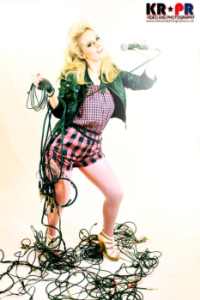 Photo from the latest photoshoot by Keith Rogers; facebook page here ; web page here.

A WORD FROM THE BAND....

..... .....

We are Kiss Off, a new group with a fresh urban pop sound: Mandy, Jodie and Abbie, all with something to say! The three of us are sure to bring you humour, drama and silly antics as we perform our new number, 'Misfit'.

We're all different, and 'Misfit' promotes independence and individuality. We hope the song will inspire people to be proud of who they are and to enjoy life to the full. No matter how strange, weird, odd or different you may feel inside, there is always the opportunity to embrace your own special uniqueness and stand out from the crowd.

You see this in our performance as we poke gentle fun at each other....we don't always have to conform; there are more important qualities to celebrate in people such as kindness, understanding and love...

Kiss Off are direct, approachable, hardworking and very ambitious. We have several gigs coming up soon. Take the opportunity to hear us when we're in your area.

Mandy, Jodie, Abbie / Kiss Off
The band's new Twitter page is here:
www.twitter.com/kissoffmusic and there's also a Facebook page.



Or email us at kissoffmusic@hotmail.co.uk
or sign up for our emails


Mandy, Jodie, Abbie / Kiss Off
CONTACT DETAILS

To contact the band, please email giltjes@hotmail.com.