INDEX
2012/.... 2011/.... 2010/.... 2009/.... YOUTUBE/.... Gallery .... More.... Facebook . .


ABOUT THE BAND, 2009
A little about the girl band Dolliemix, precursor to Kiss Off, on the StudentUK website , written in 2009:

and a second article based on an interview with a member of the band.




UK UNSIGNED WINNERS' SHOWCASE
Sunday 11th Oct 2009; The Tabernacle, Powis Square, Ladbroke Grove, London, W11, 6pm, to choose the UK Unsigned Best Act of the Year; the winner to feature at the UKU 10th Anniversary Special at the O2 arena in 2010. Guest appearances from Dollie Mix and Mani Boiz (UKU winners 2008).







MANDY'S MAKING THE BAND
This was a nationwide competition (with the finals held in London) during 2009 to establish a new girl band.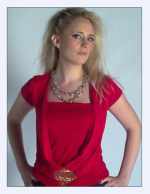 .........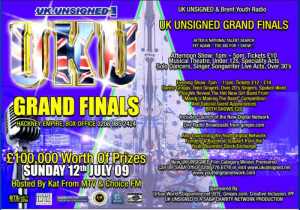 Mandy's pages: Myspace ../.. Facebook ../.. Pictures from the auditions:

The group is known as Dollie Mix; web pages are:
www.twitter.com/dolliemixlive
www.dolliemix.com ...
www.dolliemix.co.uk ...
Myspace
THE FINALS
UK UNSIGNED presented the finals on Friday 29th May 2009, Goodmayes Methodist Church Hall, Percy Rd, Goodmayes, Essex, IG3 8UA.

The final lineup, revealed to the public at the UK UNSIGNED GRAND FINALS on the 12th July at the Hackney Empire, is Mandy Giltjes, Nina Moore, and Abigail Scott.

This was their first public performance together, and it was very well received.

Pictures used by permission of Mandy Giltjes; all photographs © Keith Rogers , the group's photographer and part of the entourage. Click on the thumbnails for larger pictures.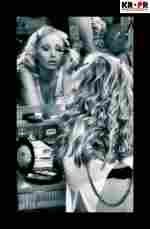 .....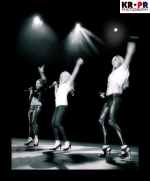 .....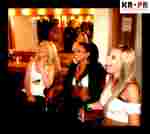 Further news about the group will be posted here from time to time. We wish them luck and success!



THE AUDITIONS
Six girls were auditioned on 24th Jan 2009, three on 28th Feb and nine on 28th March. The Semi-Finals took place on 10th May and the Finals on 29th May. The final line-up was revealed to the public at the Grand Finals, 12th July 2009: Mandy Giltjes, Abigail Scott, Nina Moore.

The search for the hottest girl band, Mandy's "Making the Band", was broadcast on TV (Digital Network) during July 2009.