......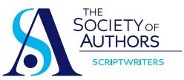 Call for entries – Audio Drama Awards 2022
Deadline: Sunday 3 October 2021
Entries are now open for two of the BBC Audio Drama Awards – the Imison and Tinniswood –celebrated annually and administered by the Society of Authors.
Help us continue to celebrate the best audio drama by sending in your entries for 2022. To be eligible, scripts will have to have been broadcast or made available online in the UK between 1 October 2020 and 31 October 2021.
Last year's winners include Fraser Ayres for the 2021 Imison Award with his radio play Maynard (produced by Mel Harris – Sparklab Productions, BBC Radio 4) and Christopher Douglas (Tinniswood Award) for Tristram Shandy (Produced by Gary Brown – BBC Radio Drama North, BBC Radio 4) who celebrated at the virtual BBC Audio Drama Awards held in March 2021.
Please apply with all supporting materials by Sunday 3 October 2021 via the Society of Authors website: www.societyofauthors.org/Prizes/Audio-Drama.

Imison Award - £3,000
Best original script by a writer new to audio drama with the £3,000 prize sponsored by the Authors' Licensing and Collecting Society and the Peggy Ramsay Foundation. The 2022 judges are Committee members of the Society of Authors Scriptwriters Group: Barney Norris, Jamila Gavin, David Morley, Ian Billings, Sean Grundy, Rhiannon Tise and Ben Carpenter.
Tinniswood Award - £3,000
Best original script of the year with the £3,000 prize sponsored by the Authors' Licensing and Collecting Society (ALCS). The 2022 judges are yet to be confirmed.
Contact
Imison Award: Sophia A Jackson, Society of Authors, at sjackson@societyofauthors.org
Tinniswood Award: Theo Jones, Society of Authors, at tjones@societyofauthors.org


LIST OF PAST TINNISWOOD AWARD WINNERS:
2021 Tristram Shandy: In Development, by Christopher Douglas
2020 The Hartlepool Spy, by Ian Martin
2019 When The Pips Stop, by Oliver Emanuel
2018 Borderland, by Sarah Woods
2017 Comment is Free, by James Fritz
2015 Fugue State, by Julian Simpson
2014 Goodbye, by Morwenna Banks
2013 Marathon Tales by Colin Teevan and Hannah Silva
2012 Kafka the Musical by Murray Gold
2011 Gerontius by Stephen Wyatt
2010 Ivan and the Dogs by Hattie Naylor
2009 Goldfish Girl by Peter Souter
2008 Memorials to the Missing by Stephen Wyatt
2007 Not Talking by Mike Bartlett and To Be A Pilgrim by Rachel Joyce
2006 Beast by Nick Warburton
2005 Norman by Mike Stott
2004 Killing Maestros by Christopher William Hill




Note that 2016 is not missing; there was a change in the way the year was worked out.