......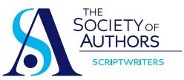 UPDATE - 3 Feb 2019 - Tinniswood Award Winner:

*Oliver Emanuel for When the Pips Stop, producer Kirsty Williams, BBC Scotland, BBC Radio 4.


UPDATE - 8 Jan 2019 - Tinniswood Award Finalists
*Oliver Emanuel for When the Pips Stop, producer Kirsty Williams, BBC Scotland, BBC Radio 4
*Vivienne Harvey for Playing Dead, producer Nadia Molinari, BBC Radio Drama North, BBC Radio 4
*Martyn Wade for Holbein's Skull, producer Tracey Neale, BBC Radio Drama London, BBC Radio 4


NOTES ON THE PLAYS

11 Oct 2018 When The Pips Stop
By Oliver Emanuel. It's 2:13pm on a remote Scottish island where the only inhabitants are two sisters. One of them hasn't spoken to the other for over two years. They're listening to The Archers, and then Radio 4 goes off-air. Now they have to learn to live together and without the one thing they each cherish: Radio 4. Cast: Older… Shauna Macdonald, Younger … Jessica Hardwick, Icelandic man…Jakob Jakobsson, Radio Announcer … Ken Mitchell, Additional voices: Jakob Jakobsson and Ken Mitchell. We're indebited to Ian Messiter and the Ian Messiter Estate for kindly allowing us to create our version of Just a Minute. Additional research supplied by Dr James Purdon (University of St Andrews). Directed by Kirsty Williams.

2 Mar 2018: Playing Dead
By Vivienne Harvey. Roza arrives in Erbil in the war-torn country she fled as a child, with her boyfriend Liam. She has just leaned that her father's remains have been found in a mass grave. He was last heard of three decades ago when Iraq was fighting Kurdistan, which ended with the deaths of tens of thousands of Kurds. The body is not where it should be. Roza: Nadia Emam, Liam: William Ash, Rojan/Namak: Shervin Alenabi, Ari: Murat Erkek, Mother/Bayan: Sahaniaz Hama Ali, Shad/armed guard: Aso Sherabayani, Jenny: Susan Twist. Producer: Nadia Molinari; directors: Vivienne Harvey and Nadia Molinari.

Martyn Wade's HOLBEIN'S SKULL (R4, 1415, 5 Apr 18) was another of his 'biographical' plays. He has written plays about Percy Grainger, William Baines, Ben Britten, Delia Derbyshire, Jack Moeran and Sergei Rachmaninov. Holbein is the first artist he has used as a subject, and the play was light and playful, inspired by Holbein's painting 'The Ambassadors'. In the picture there is a collection of ephemera surrounding the two men, causing historians to interpret it in different ways. Martyn's play imagines two French ambassadors to the court of Henry VIII negotiating Henry's argument with the Pope. They are persuaded to have their likenesses put onto canvas. Holbein seems fairly amiable but he is definitely a bit odd, and we learn that he likes painting skulls. Jean de Dinteville was played by George Farthing, Georges de Selve by Sam Alexander, and Holbein and the King by Clive Hayward. The producer was Tracey Neale. (.....ND, Diversity website review, Apr 2018)









I have been reminded by Theo Jones of the Society of Authors that it's time now to submit entries for the Imison and Tinniswood Awards. Tinniswood details are below:

Tinniswood Award - £3,000
Best original script with the £3,000 prize being sponsored by the Authors' Licensing and Collecting Society (ALCS). The application form and entry details can be found on the SoA Tinniswood Award page.
The 2018 shortlisted writers were David Eldridge for Jenny Lomas (directed by Sally Avens, BBC Radio Drama) and John Finnemore for Double Acts – Penguin Diplomacy (produced by David Tyler, Pozzitive). Details of last year's winners can be found on our Tinniswood 2018 page. Earlier years can be found at the bottom of this page.
The 2019 judges have not yet been confirmed.
The award is jointly administered by the Society of Authors and the Writers' Guild of Great Britain.
Please contact Sophia Jackson, Co-Secretary to the Scriptwriters Group with any questions: sjackson@societyofauthors.org.
ND, Diversity website.


LIST OF PAST TINNISWOOD AWARD WINNERS:
2018 Borderland, by Sarah Woods
2017 Comment is Free, by James Fritz
2015 Fugue State, by Julian Simpson
2014 Goodbye, by Morwenna Banks
2013 Marathon Tales by Colin Teevan and Hannah Silva
2012 Kafka the Musical by Murray Gold
2011 Gerontius by Stephen Wyatt
2010 Ivan and the Dogs by Hattie Naylor
2009 Goldfish Girl by Peter Souter
2008 Memorials to the Missing by Stephen Wyatt
2007 Not Talking by Mike Bartlett and To Be A Pilgrim by Rachel Joyce
2006 Beast by Nick Warburton
2005 Norman by Mike Stott
2004 Killing Maestros by Christopher William Hill




Note that 2016 is not missing; there was a change in the way the year was worked out.