......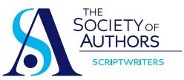 TINNISWOOD WINNER
Christopher Douglas, with Tristram Shandy: In Development.

Well done, Christopher - and the production was excellent. Congrats. to Gary Brown and all of the team.

26 Mar 21



The 2021 Tinniswood Award shortlist
Just the Three of Us by Becky Prestwich
Tristram Shandy: In Development by Christopher Douglas
This Thing of Darkness, ep.7, by Anita Vettesse, with monologues by Eileen Horne  
Shrapnel by Isabel Wright 



NOTES ON THE PLAYS AND THE WRITERS

Just the Three of Us by Becky Prestwich 
Produced by Pauline Harris, BBC Radio Drama North, 45', BBC Radio 4 
When a grandmother is denied contact with her only grandchild, she discovers the stark truth of how her daughter's partner is controlling their lives. 
The judges said: "A gripping account of the gaslighting and coercion of a young widow turns into something quite special, as the marginalised Gran's past illuminates the story from an unexpected angle." 
Becky Prestwich is a Manchester-born and bred writer. She is a regular writer on Holby City and Doctors. She has written four Afternoon Dramas for BBC Radio 4, has written for BBC Radio 3 and has developed an original crime drama with Lime Pictures. As a playwright, she specialises in work with community casts and in non-traditional theatre spaces, including Chip Shop Chips (Box of Tricks Theatre) and Under the Market Roof (Junction 8 Theatre). She is currently writing a new audio-drama to be performed by the Young Octagon in celebration of the reopening of the Octagon, Bolton.


Tristram Shandy: In Development by Christopher Douglas
Produced by Gary Brown, BBC Radio Drama North, 60', BBC Radio 4
A drama workshop is taking place at the east London studios of award-winning indie AwesomeSauce! The project is Laurence Sterne's 300-chapter-long, absurdist satire. There is a draft script, and three seasoned radio actors have been hired, for £80 each, along with a hyperactive impressionist. The director, who prefers to style herself an 'audio drama-maker', has set herself the task of re-inventing the moribund form of radio drama. A boxset star has been cast in the title role but his flight from Corfu is delayed, so reading in as Tristram is Rosie the spot effects woman.
The judges said: "This hilarious play takes the ultimate shaggy dog story by the scruff of the neck and shakes some new and wonderful nonsense into it. Part satire, part homage and total re-boot, it wears its knowledge lightly as we romp through the 'recording' of Sterne's novel in a series of brilliant, laugh-out-loud stories that are deliciously entertaining throughout. A terrific achievement."
Christopher Douglas is the voice of Ed Reardon in the long-running Radio 4 series which he also co-writes. Ed Reardon's Week won the Broadcasting Press Guild's award for Best Radio Programme in 2005 and 2010. He also voices and co-writes the ill-chosen words of Dave Podmore, a Radio 4 regular since 2000 and previously a Guardian columnist. Other radio writing credits include three series of Beauty of Britain (starring Jocelyn Jee Esien), two series of Mastering the Universe with Dawn French, several dramas and a recent adaptation of New Grub Street. TV writing credits include three series of masterclasses hosted by Nicholas Craig (Nigel Planer). Books include a biography of D R Jardine; stage work includes Ed Reardon: A Writer's Burden, An Evening with Nicholas Craig and Scout's Honour.


This Thing of Darkness, episode 7, by Anita Vettesse, with monologues by Eileen Horne
Produced by Kirsty Williams and Gaynor Macfarlane, BBC Radio Scotland, 43'43", BBC Radio 4.
This Thing of Darkness is a seven-part serial co-written by Anita Vettesse and Lucia Haynes with monologues by Eileen Horne. It features a small cast of characters and focuses on intense, long scenes intercut with the comments and insight of a forensic psychiatrist. In a fresh approach to crime, it's not a murder mystery but is instead a gripping exploration of why murder occurs in human society and of how victims and killers come to terms with the impact of fatal violence. In this final episode, the killer's identity is finally revealed with devastating consequences for the victim's sister.
The judges said: "This beautifully written play explores the psychological impact of the violent murder of a young man on his family. Through the help of a prison forensic psychiatrist, the truth of the murder is revealed, but this is a painful listen.  However, the writers skilfully take us on this journey by capturing the myriad of human emotions relating to the characters' darkest moments. The compelling nature of the play and the sheer brilliance of the writing enables the listener to think carefully and objectively about the processes of prisoner rehabilitation."
Anita Vettesse is an actor-writer based in Glasgow. She's currently writing the second series of This Thing of Darkness as well as scripting BBC Scotland's continuing drama River City. Other work includes Falling for BBC Radio Scotland and You Really Got Me Going as part of The Break series for BBC Three/Writersroom. Her theatre work includes: Ringroad, nominated for Best New Play at The Critics Theatre Awards, Happy Hour and From the Air for Oran Mor and The Slumber Sisters for Catherine Wheels/National Theatre of Scotland. She is currently the John Mather Trust Award's writer-in-residence at the National Theatre of Scotland. Eileen Horne is an American author and dramatist. Published work includes historical non-fiction, journalism and Italian translation, as well as several works for radio, among them original dramas The Lost Sister, In Here and She Said/He Said, as well as the literary adaptations Love Virtually, The Mysterious Death of Jane Austen (co-written with Andrew Davies), and Renaissance Man. Her next book, The Devil You Know, co-written with Dr Gwen Adshead, describes the work of one of Britain's leading forensic psychiatrists and will be published this spring by Faber & Faber.


Shrapnel by Isabel Wright 
Produced by Gaynor Macfarlane, BBC Radio Scotland, 43'30", BBC Radio 4   
Having escaped from a war-torn city, reporter Nadine assumes that she can handle anything. But she's struggling – loud noises remind her of explosions and crowds seem full of suicide bombers. She is also coming to terms with the death of her lover Rafa, the photographer on the assignment who was killed in an explosion she believes she caused. Turning to Donna, a specialist in PTSD, she just wants to be fixed. But that means understanding that her mind is still under siege. And it also means confronting the truth about what really happened. 
The judges said: "Writing at its most taut. This thrilling account of a war correspondent navigating the collateral damage of her mind is a tour de force, powerful and brilliant."Isabel Wright is a playwright based in Edinburgh. Daniel was recently part of the Play, Pie and A Pint Spring Season in Glasgow. Other plays include Speedrun (Tron), Blooded (Boilerhouse), Peepshow (Frantic Assembly), Gilt (7-84), Mr Placebo and 15 Seconds (Traverse). Recent productions include Whatever Gets You Through the Night (Pachamama), Blind Eye for the Royal Conservatoire of Scotland, and The Illicit Dark for the Stephen Joseph Theatre. She took part in the Double Acts project on BBC Radio 4, for which she co-wrote an Afternoon Drama and works as a script consultant and playwriting mentor, as well as a workshop leader in a variety of school and community settings. 



2021 TINNISWOOD AWARD
Applications are now open for the 2021 Tinniswood Award, for audio drama scripts broadcast or made available online between 1 October 2019 and 31 October 2020.
The Tinniswood Award is presented annually to the best original audio drama script of the year. The award was established by the Writers' Guild of Great Britain (WGGB) and Society of Authors, to celebrate and encourage high standards in audio drama, and perpetuate the memory of the writer Peter Tinniswood. We are deeply grateful to the Authors' Licensing and Collecting Society for their generous sponsorship of the £3,000 prize.
Guidelines and application procedure
Eligibility
Any audio drama script first broadcast or made available online within the UK by a UK-based producer during the period 1 October 2019 - 31 October 2020. The work must be an original piece for audio as broadcast and may also include the first episode from an original series or serial. When submitting 15-minute episodes from a series or serial we will require consecutive episodes (including the first episode) to make up at least 45 minutes. The judges reserve the right to call in the subsequent episodes if required. We welcome 30-minute plays provided that they were stand-alone and that characters and situations are original to the writer.
An adaptation for radio of a piece commissioned for any other medium eg stage, television, film, novel, poem or a short story will not be eligible.
Judging
Three judges will be selected in consultation with the WGGB Radio Committee. Correspondence with the judges is forbidden and their decision is final.
Presentation
The Tinniswood Award is normally presented at the BBC Audio Awards, which is scheduled for 31 January 2021, subject to rules governing the Covid-19 pandemic (the date or an alternative will be confirmed and announced towards the end of the year). Submissions will be accepted from any party (producer, broadcasting organisation, writer, agent, etc) and must consist of all the following items:
BY EMAIL (to kate@writersguild.org.uk) a completed entry form;
• a PDF of the final studio script; • a synopsis and author biography (each no more than 150 words).
Limited to one script per writer.  
If you have any questions, please contact: Kate Glasspool, Organiser (WGGB) WGGB, First Floor, 134 Tooley Street, London SE1 2TU
To enter, please complete the form on the link below and return it to kate@writersguild.org.uk by midnight, 4 October 2020.


LIST OF PAST TINNISWOOD AWARD WINNERS:
2020 The Hartlepool Spy, by Ian Martin
2019 When The Pips Stop, by Oliver Emanuel
2018 Borderland, by Sarah Woods
2017 Comment is Free, by James Fritz
2015 Fugue State, by Julian Simpson
2014 Goodbye, by Morwenna Banks
2013 Marathon Tales by Colin Teevan and Hannah Silva
2012 Kafka the Musical by Murray Gold
2011 Gerontius by Stephen Wyatt
2010 Ivan and the Dogs by Hattie Naylor
2009 Goldfish Girl by Peter Souter
2008 Memorials to the Missing by Stephen Wyatt
2007 Not Talking by Mike Bartlett and To Be A Pilgrim by Rachel Joyce
2006 Beast by Nick Warburton
2005 Norman by Mike Stott
2004 Killing Maestros by Christopher William Hill




Note that 2016 is not missing; there was a change in the way the year was worked out.