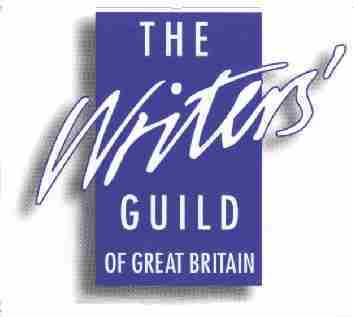 ..................................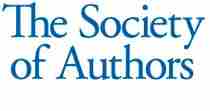 WINNER
IVAN AND THE DOGS
Congratulations, Hattie Naylor......


**************************************************

THE AWARDS CEREMONY

.....This short report is duplicated on the IMISON page....

Both John Tydeman and Gordon House made a short address to the assembled guests. John Tydeman spoke eloquently about the entries for the Imison Award, nearly all of which were for the 'Afternoon Play.

For the Imison, there were 20 entries from the BBC and 8 from the independent sector. Both the winner and the runner-up for the Imison were from independents.

Gordon House spoke of the very high standard of entries for the Tinniswood, and the pleasurable task of selecting the winner, upon which there was unanimous agreement.

After the introductions, the Imison and Tinniswood Awards were presented by Rose Tremaine. I have summarised below the remarks she made before making the awards, and apologise in advance for any inadvertent errors.

Rose explained why she is a radio drama lover - it's the 'economy of means' which she finds attractive. Her radio life goes back to the 1970s when she attended workshops given by Bill Ash and the late Martin Esslin, and she recalled a 'spoof' radio play written by Timothy West called 'The gun in my right hand is loaded', which was used as an illustration of how NOT to do it.

Radio is a reflective medium, which is perhaps why novelists can write good radio drama. It is a shame that there are not more radio plays of greater length, and this might explain why established some playwrights shy away from writing them. Many stories need time for the plot to develop.

It is to be regretted that the World Service is to lose its weekly drama slot as a result of BBC cuts. Fiction drama should have a place on World Service. In the words of Rose's mentor, Malcolm Bradbury, 'Imagination is the best pathway through troubled times', and being in the depths of recession, we are certainly in troubled times.

Gordon House added some concluding remarks, including his concern for the cuts in radio drama, mentioning the loss of the Friday Play, Westway, Silver St. and the World Service plays. In his words, "Radio Drama is worth cherishing and fighting for".

No collection of pictures this year, unfortunately; no photographer in evidence...... however, Anne Hogben kindly sent a single 'snap' taken by one of the guests, and gave permission to use it; many thanks: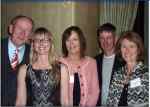 (l to r:) Gordon House, Hattie Naylor, Rose Tremain, Eoin McNamee, Gwyneth Williams.

**************************************************
SHORTLIST
The Moment You Feel It by Ed Harris
Ivan and the Dogs by Hattie Naylor
Cry Babies by Kim Newman
Vent by Nigel Smith
People Snogging in Public Places by Jack Thorne

The prize of £1,500 is donated by the Authors' Licensing and Collecting Society, and the 2010 judges were Sheila Goff, John Tydeman and Katharine Way. The Award is administered by the Writers' Guild of Great Britain.

The presentation of both the Tinniswood Award and the Imison Award, by Rose Tremain, will take place on the evening of Monday 4th October, at a private reception at the National Liberal Club, London.

If you have a professional interest in the awards or shortlisted plays and would like to attend the reception, or for further information, please contact Anne Hogben at the Writers' Guild .

Email: anne@writersguild.org.uk | Tel 020 7833 0777






NOTES ON THE PLAYS


THE MOMENT YOU FEEL IT....2009
By Ed. Harris. Alf's memories come in flashes and great blank holes; along with a running commentary from the voices of his past. So how does finding a strange coat in his kitchen remind Alf why he doesn't want a bath today? A tender; sad comedy about losing your past.

Alf ...... Richard Briers, Young Alf ...... Rory Kinnear, Pru ...... Tracy Wiles, Steven ...... Hugh Ross, Marina ...... Caroline Guthrie. Other parts ...... Janice Acquah. Broadcast Mon 18 May 2009, 14:15 BBC Radio 4 (FM only).
The judges.....'A man of 80 lives in the house where his wife died, haunted by her memory and still struggling, after all these years, to understand her. This play is a very original take on a familiar story ........
Before becoming a playwright, Ed Harris had been a bin-man, a husky trainer in Lapland and a stand-up poet. He has written several plays for radio, plays for theatre, and poetry, some of which he has performed on Radio 4. He is currently working on plaus for Soho Theatre, R3 and R4.


IVAN & THE DOGS....2009
Hattie Naylor's IVAN AND THE DOGS (R4, 1415, 4 Nov 09) was based on the remarkable true story of a Russian four-year-old who walked out of his Moscow apartment to escape a violent father and who spent two years living on the streets, where he was adopted by a pack of wild dogs. The play story explores Ivan's dependence on the dogs and the way they protected him. He was played by Tom Glenister, the drama being in monologue form. The producer was Paul Dodgson. (.....ND, VRPCC newsletter)
The judges.......'Narrated by the boy, the play depicts his grim childhood completely without sentimentality, and turns a child's unblinking gaze on adult cruelty, stupidity and violence. Another writer would have gone for gritty realism; Hattie Naylor creates a dark fairytale and in doing so tells us infinitely more about the chaos of modern Russia...'.

Hattie Naylor is a prolific writer for radio, theatre, opera and film. She was studying painting at the Slade School of Art when her first play (1988, I think) was accepted in the BBC Radio Young Playwrights' Festival.



CRY BABIES....2009
By Kim Newman. Science Fiction - it's the future, and cryogenic suspension is perfected. It becomes fashionable among those who want to rear children but are too busy with other things and want to delay the obligations of parenthood until later in life.

Barty and Angela pop their newborn daughter into a freezer, where she matures slowly under the tutelage of a computer. She is taken out of suspension and tries to adjust to life in the real world., but crises in her parents' lives prompt them to put her back into cold storage.

Over decades, the girl is revived and frozen several times, each time to find her family changed and the world radically different.

The above remarks are summarised by permission of Kim Newman, who is a novelist, critic and broadcaster. He has written an episode of "The Man in Black" for Radio 7 (Phish Phood). He is a prolific writer of novels and stories, and has written non-fiction.

Kim Newman's website can be found here.


VENT....2009
By Nigel Smith. Comedy drama. Ben has survived a crippling brain lesion but he won't engage with the world around him; preferring to stay safely in his own fantasy world. This is a sequel to a previous play about life on a ventilator. Our hero is now awake, but locked-in; if he doesn't show improvement he'll be consigned to NHS limbo. As he sits in a wheelchair his life and loves flash before his eyes.

Nigel Smith is a writer and producer of three series of 'Vent' for radio 4, a former comedy producer, a sitcom writer for BBC TV and ITV. He has a film in pre-production and another in development.

Ben ...... Neil Pearson, Mary ...... Fiona Allen, Mum ...... Josie Lawrence, Blitz ...... Leslie Ash, Naz ...... Robert Webb, Ellie ...... Rachel Isaac, Bitch Nurse ...... Joanna Brookes, Karl/HG Wells ...... Matthew Kelly, Katy ...... Laura Doddington, Mr Arcola ...... Bruce Alexander, Bea ...... Scarlett Milburn-Smith. Directed by Nigel Smith. Broadcast Fri 20 Nov 2009 21:00 BBC Radio 4.


PEOPLE SNOGGING IN PUBLIC PLACES....2009
By Jack Thorne. A coming-of-age story about Patrick, a man with learning difficulties and a history of mental illness. He moves in with his nephew James's family. James doesn't like it, so he decides to leave his uncle by the side of the A34. A comedy about a hilariously dysfunctional family.

Jack Thorne has written for TV, film, theatre and radio.His radio plays are: When You Cure Me (R3), Left at the Angel (R4), and a co-adaptation with Alex Bulmer of The Hunchback of Notre Dame (R4).












CALL FOR ENTRIES

The Tinniswood Award - £1,500 to the writer from the Authors' Licensing and Collecting Society (ALCS) and a digital radio from Pure Digital.

Submissions deadline: 5 February 2010.

The award honours the best original radio drama script broadcast in the UK during 1 January – 31 December 2009.

Submissions are by producer only and are restricted to a maximum of two entries per producer. We would like to encourage producers to send in quality scripts and would prefer a script that you are confident is the best. Judges for this year's award are yet to be confirmed.

The work must be an original piece for radio, and may also include the first episode from an original series or serial. When submitting 15-minute episodes from a series or serial we will require consecutive episodes (including the first episode) to make up at least 45 minutes. The judges reserve the right to call in the subsequent episodes if required.

We welcome 30-minute plays provided that they were stand-alone and that characters and situations are original to the writer. An adaptation for radio of a piece originally written for any other medium will not be eligible.

Submissions should consist of
· a completed nomination form from the producer, along with a non-refundable entry fee of £50
· four copies of the script (as broadcast)
· a supporting statement, a 250 word synopsis and 250 word author biography (please email these to anne@writersguild.co.uk).

Entries will not be returned and should be sent to Anne Hogben, The Writers' Guild of Great Britain, 40 Rosebery Avenue, London EC1R 4RX. Cheques should be made out to 'The Writers' Guild'. Raising an invoice and payment by BACs can be arranged.

For further information please contact Sarah Baxter at The Society of Authors (sbaxter@societyofauthors.org or 020 73736642) or Anne Hogben at The Writers' Guild (anne@writersguild.co.uk or 020 7833 0777).

Please download entry forms from the SOCIETY OF AUTHORS website.

Nigel Deacon