This is the UNOFFICIAL WEBSITE for the International Radio Drama Festival. The latest news is posted at the TOP of the page; older information is lower down.
Official stuff (entry forms, admin, etc) is on the OFFICIAL festival website: radiodramafestival.org.uk .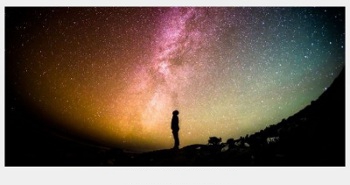 How does the festival work? 2023 2022 2021

Detailed notes (about 20 pages): 2023 full programme
Festival eventbrite tickets:
..........................................................................
AUDIENCE AWARD, RADIO DRAMA FESTIVAL
The results for this year's Audience Award are now in!

1st: Bowie in Siberia - Mamuka Magularia (Georgia)
2nd: Tutto il Resto Ť Attesa - Christina Marras (Italy)
3rd: El Fabricante de Vermeers - Resonar Studio (Spain)
Join us in congratulating them. And we look forward to the next festival!
3 May 2023

FESTIVAL WINNERS
The festival winners are as follows:
Full Length (up to 60m)
1st: This Word (Polish Radio Theatre)
2nd: Buffalo Bitches (Het Audio Atelier)
3rd: Les Cailloux Meurent Aussi (Atelier de Creation Sonore Radiophonique)
Short Form (up to 7m)
1st: I Am Trash (Radio Gilan)
2nd: 5000 (Resonar Studio)
3rd: La Magie des Ondes (Eve-Marie Bouche)
Deacon Award (Young Producer):
Through the Fairy Circle (First Ditch Collective, Canada)
Congratulations and thank you to everyone!

THE AWARDS PRESENTATION
Jonathan Banatvala introduced Tom Watt to present the first two awards. Tom is a well-known actor, writer and broadcaster; for a while he took a leading part in Eastenders. He ghost wrote David Beckham's autobiography and has written other books. After leaving EastEnders, he began presenting sport on Channel 4, Radio 1, Radio 3, Radio 5 Live, talkSPORT, and Cable TV. He has also written, presented and produced several documentaries about football.
Tom talked briefly about his career, which has recently involved travelling abroad and connecting with people about football in many countries. He enthused about the festival and the way it collects people from around the world with a common enthusiasm - radio drama. This year the participants included included writers and production team members from America, Serbia, the USA, Ireland, Romania, Canada, Holland, France and Ukraine. There were online participants in Berlin, Georgia and Belgium. Such enthusiasm is to be welcomed and celebrated.
Tom then announced the winners of the Long Form and Short Form plays and presented the awards. (Click the thumbnails for better pics).
Marta receiving the 'long-form award for "This Word" from Tom Watt. (apologies for the poor picture - if anyone has a better one to use, I'll substitute it for mine). The play was a beautifully-presented account of the 'displacement' policy - which effectively meant eviction - which took place in Poland after WW2, when the Polish borders were redrawn. The play described the heroic efforts of the Countess Roza and Count Jan Zamoyski in savimg four hundred and sixty children from the the internment camp at Zwierzyniec.
The winner of the short-form "I Am Trash", an excellent piece from Iran which utilised the special properties of 'radio' to the utmost, was unable to be with us.
* * *
This was followed by Jonathan introducing the Young Producer Award. This had given a 'lift' to the festival since it was introduced last year. The young must be encouraged to make radio drama; it's necessary for the future of the medium. The winner of this award, like the other awards, is decided by the whole jury.
He then handed over to Nigel Deacon, who spoke briefly about radio drama and the work of the festival (see below) before revealing the winner.

"Audio Drama is a direct and intimate medium; perhaps more so than any other art form. Over the last five days we have heard an enormous range of drama from many cultures and countries. We have listened together and made new friends.

This award is for the best audio drama by a young producer from this festival.

As radio listeners of very many years, we think there is no better way of understanding how a society thinks than by listening to an audio drama from that time.

The jury has decided that the play most deserving of the Young Producer Award is 'Through the Fairy Circle' which was produced by First Ditch Collective, from Canada. Congratulations upon this excellent piece of work.

The world's most prolific source of radio plays in the BBC. But as I said last year, audio drama is always under threat.

Since 2017, the BBC has reduced its audio drama commissioning from 600 hours to 300 hours per year.

Audio drama needs all the friends it can get, and festivals like this are one of the best ways of raising its profile.

As listeners rather than creators, Alison and I would like to thank you all for the work you do in bringing audio drama to the listening public."

Uri Livne-Bar, Shannon Kingston, James Hyett,
with Alison & Nigel (centre)

The Audience Award is still to be decided. This will be chosen by listeners by online voting over the next four weeks. The voting links will be posted soon.
2 Apr 2023
* * *

PICTURES FROM THE FESTIVAL
Entrance to the Eastbridge Hospital, and looking down the river nearby.
Plaque over the entrance; Pete and his equipment set up for the week.
Meeting up and introductory remarks; coffee and cakes; the first session.
First jury session at 'The Parrot' pub.
More listening ...
Jury at 'The Moorings' with international link, followed by meal......
Further discussions ...
More listening (picture credit: dissonantrose) ...
2 Apr 2023


NICHOLAS MCINERNY ON RADIO KENT
Here is Nicholas McInerny talking about the festival on BBC Radio Kent.
21 Mar 2023

SPECIAL EVENT
On Tuesday 28 Mar at 6.30pm there is an online session with established audio drama writers discussing their craft. Join Ming Ho, Dan Rebellato, Ken Bentley, Nicola Baldwin to talk about story telling and the impact of cultural traditions on their craft.

Click on Ticket to book a place.


PROGRAMME
UK International Audio Drama Festival 2023: "The Floor of Heaven"
Programme as of 3 March
Live listening Eastbridge Hospital, High Street Canterbury
Online listening via hosted sessions in real time please sign up at
https://www.eventbrite.co.uk/e/uk-international-audio-drama-festival-2023-tickets-523417765627
NB this programme is indicative and subject to amendment, including at short notice
The festival will begin on the Monday with welcomes, introductions and jury selection. Listening will begin at around 10.30 am on Monday, 10 am the rest of the week.
Producer/Title/Country/Length
MONDAY
Kuga's Vilayet, RTV Vojvodina, Serbian
Ysbrydnos, Lawr y Grisiau, Welsh
Seeds Episode 4, Seeds Pitchcast, English
LUNCH
A Taste of Poison, Chimezie Benedict Ihekuna, English
Animal Farm, Stefano Gianotti, N/A
El Fabricante de Vemeers, Resonar Studio, Spanish
Gower Hall, 11th Hour Audio Challenge, English
The Guy Who Called, DWS Audio, English
La Magie des Ondes, Eve Maria Bouche, French
Innicent, Radio Gilan, Farsi

TUESDAY
Ctvero Nocnich Dob, Janacek Academy Performing Arts, Czech
Angry Bird, Near FM, English
Lyset, Soundplay, Danish
Rezonansas, Billety Neru, English / Ukrainian / Hebrew
D is for Dwelling, Nash Colundariu, English
LUNCH
Three Women, Freya Miller, English
Bowie in Siberia, Mamouka Magularia, N/A
Tender Buttons Verknupft, SWR, German / English
This Word, Polish Radio Theatre, Polish
The Gathering, Alt Stories/Fake Realities Podcast, English
Pod oblakom jezero, RTV Slovenia, Slovene
Online event, 6.30pm. Radio writers discussing their craft.

WEDNESDAY
ANII 60, Radio Romania, Romanian
Homer's Lane, Gabriele Heller, English
The Buzzer, Jessica syposz, English
Area, Babelfish, French
High Spirits, Sound Escape Theatre, English
LUNCH
Free Afternoon
Sue Teddern Event, Waterstones, 6.30pm.
THURSDAY
Wake Up Timi, Portable Theatre Timisoara, Romanian
Through the Fairy Circle, First Ditch Collective, English
I am Trash, Radio Gilan, Farsi
Uvertura la Demoni, Radio Romania, Romanian
5000, Studio Resonar, Spanish
Procedural, Pure Fabrication, English
Buffalo Bitches, Het Audio Theatre, Dutch
Beheshte Zamin, Khosouro Rasuli, Persian
LUNCH
A Bustle, A Corset, and the London Necropolis Express, HWMS Audio Theatre, English
Les Cailloux Meurent ...(The Rock), Sonore Radiophonique, French
Kolastovke Jokajo, RTV Slovenia, Slovene
la Derniere Nuit de Anne Bonny, ARTE, French
Artists Retreat, Springline Audio Productions, English
All Hail Der Erlkonig, Gabriel Busaneli Silva, English
FRIDAY
Saturn Ein Alligator Klagt An/ D.Z.Mairowitz, Westdeutsch Rundfunk/ German & English
10 second drama, Azad Film School, Persian
Love for Menabilly, Jo-Ann Challis (Wireless Theatre), English
Apex, Tempest Productions, English
LUNCH
Stumar Maspindzeli, Georgian Public Radio, Georgian and others
Tutto I Resto e Attesa, Christina Marras, Italian
Heavier on the Turf, Rachel Austin, English

Jury deliberates and votes; award ceremony and dinner; all welcome.

For my easy-to-print version of the above, single page, click here
3 Mar 2023

SUE TEDDERN EVENT
A talk (open to all) by Sue Teddern, radio and TV writer; please click on Waterstones-Event .
Join us for an interview with the masterful Sue Teddern as we chat about her illustrious radio career and how to thrive as a drama, fiction and nonfiction writer.
Venue:Rose Lane Waterstones Canterbury
Wed 29 March @ 6.30pm

Sueís many radio dramas include Cooking in a Bedsitter, soloparentpals.com, In Mates, Sad Girl and The Charm Factory. She has also written for television, lectured at university and written two novels. There will be a Q&A and book signing following the interview.

Sue has had an extraordinary journey as a writer, from radio - THE ARCHERS and WESTWAY - to hugely popular sitcom BIRDS OF A FEATHER to her latest success as as a novelist with ANNIE STANLEY ALL AT SEA (2021) and THE PRE-LOVED CLUB (2022). This talk is part of the 9th International Audio Drama Festival.

The event kicks off at 6.30pm - pop it in your calendar now so you donít miss out!

Some of Sue's radio work is decribed on this website; see our Sue Teddern page.

3 Mar 2023


FESTIVAL MEMBERS ARE FINALISTS FOR AUDIO DRAMA AWARD
Marta Rebzda and Oana Grigorescu are both finalists for 'Best European Drama' award this year at the ADAs. Marta's play "Let Me Tell You", about Alzheimer's, was judged best play in the UK International Audio Drama Festival last year, and Oana's play, in which she is producer, is 'The Sixties' by Ema Stere, adapted and directed by Mihnea Chelaru. Oana is joint chair of this year's festival jury, along with Steffano Giannotti.

10 Feb 2023


LANGUAGES NOT FEATURED BEFORE
Every year, we get to connect listeners with an exciting new array of voices in the field of audiodrama - in all sorts of languages and formats. This yearís festival is no different. In fact, there are a few languages weíre featuring for the first time, including:
Aberbaijan
Osetian
Conlang
Gallego
Welsh
Scots English
Hebrew

We canít wait to share these amazing audio dramas with you. Stay tuned to find out how you can attend our 2023 festival in Canterbury (and online).

9 Feb 23


ALL ENTRIES ARE NOW IN

The final submission counts for our festival are in! This year, we have:
100 entries
from 23 countries
in 27 languages

If you canít make it to Canterbury for our festival in March - no problem!
All listening sessions will be hosted virtually to accommodate our international audience.

Our jury is ready to start listening to all the amazing Audio Dramas we received. Weíll be announcing the short list in a few weeks - so stay tuned!

30 Jan 23


EVENTBRITE LINK FOR THE FESTIVAL
Admission is free; you can register an interest using the eventbrite link for access, either online or face-to-face, here.

24 Jan 23


THIS YEAR'S ENTRIES - UPDATE
Entries coming in now; one month to go before the deadline. Remember that if you commit to joining the jury, we will accept your work into the festival.

23 Dec 22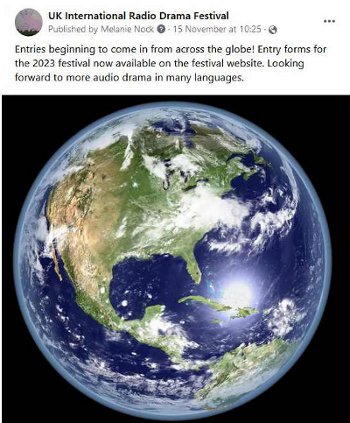 16 Nov 2022

ABOUT THIS EVENT
The UK International Audio Drama Festival 2023 is back. A unique chance to hear wonderful audio drama lasting from 1 minute to 1 hour. A whole range of languages but English translations provided . A rare chance to hear work from other cultures and other countries. Everyone welcome to join the jury discussion at the end of the day and even to join the jury and make awards. Thanks to sponsors: ALCS, Arts Council England, Canterbury BID and Nigel and Alison Deacon.
6 Nov 2022

IN-PERSON LISTENING SESSIONS
The UK International Audio Drama Festival 2022 will be offering free in person listening sessions, online collective listening sessions and a special event to talk about getting your podcast audio drama to an audience. Wonderful work in many languages!
5 days of brilliant audio drama from many countries in many languages. Listen live, with other people and a cup of tea. Drop in or stay all week.
Location: Eastbridge Hospital of St Thomas the Martyr, 25 High Street, Canterbury, CT1 2BD

ONLINE LISTENING SESSIONS
The UK International Audio Drama Festival 2023 will be available for real time collective online listening in our new hybrid festival format
Listening to audio drama with others is a rare treat! After the success of last year's online festival, we are offering those who cannot make the journey to Canterbury, the opportunity to enjoy the spirit of the festival but online. Hosted, collective zoom sessions will bring the festival to you where you are and enable you to share the joy with others around the world. We hope also to enable remote participation in the jury sessions too.
..........................................................................

WHAT ABOUT ALL THOSE LANGUAGES?




THE 2023 FESTIVAL IS NOW OPEN FOR SUBMISSIONS
We're excited to announce that our 2023 Festival has opened for submissions with a closing date to be announced... sometime in January; date tba.
There are two categories for this year's event: full length and short form. Cash prizes are available in both categories for the winning works chosen by the jury. Application forms and regulations are available on the website.
The regulations and appplications forms can be found on the Festival website, here .
The festival will take place at the Eastbridge Hospital in Canterbury from 27- 31 March 2023.
And we are very much looking forward to welcoming everyone back in person for a week of wonderful listening, and conversation.


Announcing our new Deacon Award
We are delighted to announce that this award will continue; it is for young producers under the age of 35. The Deacon Award will chosen by the jury from the shortlisted works. This award is generously sponsored by our long time supporters, Nigel and Alison Deacon.


Back to Canterbury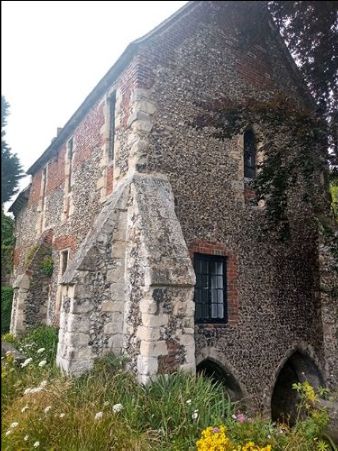 We're thrilled to confirm that we will be returning to Canterbury from 27-31 March 2023 for this year's festival which will be held in the lovely surroundings of the Eastbridge Hospital - a former pilgrimís hostel and now an almshouse.
The venue has a range of public spaces, many with interesting historical associations and an extensive Franciscan garden.


A whole new blended event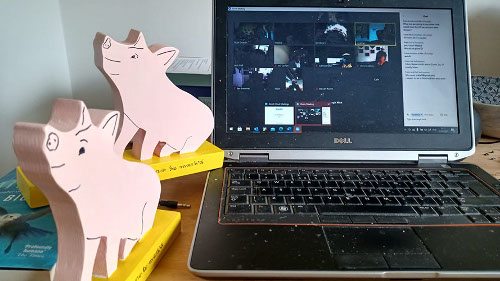 We are very much looking forward to welcoming everyone back to Canterbury for an in-person event. There is no substitute for a conversation over a cup of coffee or pint of beer and the opportunity to get to know people and their work in more depth. And we know how much audiences love listening to audio drama together.
But we also understand that a range of constraints will always prevent some people from travelling so we are building on the success of last yearís online festival and will ensure that anyone can tune in remotely too.
Feel free to contact us if you have any questions.

SUBMISSIONS
Deadline will be early January; date tba.
We can't wait to listen to the amazing works you send us this year. Hope to see you all in Canterbury!
To get in touch with the Festival team, please email radiodramafestival@gmail.com


COVID ISLAND DRAMAS, 3
Jonathan Keeble, radio actor, and voiceover artist, interviewed by Clive Perrott.
Covid Island, episode 3


COVID ISLAND DRAMAS, 2
Jack Klaff, actor, writer and academic, interviewed by Maureen Younger.
Covid Island, episode 2

COVID ISLAND DRAMAS, 1
Nigel Deacon, radio drama collector, chemist and apple breeder, interviewed by Jack Klaff.
Covid Island, episode 1



Sitemap