Welcome to our page about the 4th UK International Radio Drama Festival which will take place in Herne Bay, Kent from 19 – 23 March 2018.
The festival takes as its theme "From stage to air" and welcomes submissions in any language of radio dramas with some connection to the live stage.
There are prizes in three categories
a) Long form – prize of £2000 (Jury award)
b) short form – prize of £750 (jury award)
c) Audience award – vote for by listeners online and in person – £750
Submissions are FREE and welcome until 30 December 2017.
Pre selection results will be announced in the middle of January 2018.
We welcome submissions from independent producers and national broadcasters.
Please see the regulations for information about eligibility. Regulations and entry form are available below.
We warmly welcome entrants to come with their work to the festival and to join the festival jury.

NOTES
The festival celebrates work which links the worlds of live theatre and radio drama.
We are inviting entries which make this connection in some way.
Examples:
- A work inspired by a stage play.
- Radio drama directly adapted from a play.
- A drama about the live stage.
- A show recorded live in front of a live audience.
- A work which shares a common heritage or person from the stage.
- A work written by an author more commonly associated with the stage.
There are two 'Drama Length' Categories:
Feature Length, maximum 60 minutes.
Short Form, maximum 7 minutes.
Each Entrant Can Submit:
A maximum of TWO WORKS within Feature Length Drama with a total length of up to 120 minutes combined, OR
A maximum of THREE WORKS within Short Form Drama with a total length of up to 21 minutes combined.

SUBMISSIONS
To submit your radio drama to the 2018 Festival we need to have received the following:

1. Completed submission form.
2. A single page synopsis of the radio drama, or a single paragraph for short radio dramas, in English.
3. An audio file of the full recording with NO ADVERTISEMENTS in a standard format, sent by wetransfer or similar.
4. A FULL transcript of your Radio Drama, in the Original Language and English.
5. All of the above should be delivered electronically on or before December 30th.

Finally - If for your entry is not eligible or selected to the 2018 festival, we will let you know.
Official website for Radio Drama Festival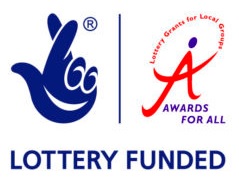 28 Nov 2017



Sitemap