PROGRAMME
The running order has now been decided for the 5-day festival. There are 50 entries from many countries. Some of them are described below. See PROGRAMME for the order in which things happen. To hear the organizer, Nicholas McInerny, talking about the festival in the "Artswatch" programme, click the interview link.To read about the festival, click here.
Entries are shown below -
IN ALPHABETICAL ORDER OF COUNTRY, Australia at the top.
ONLINE LISTENING & VOTING
The following links take you to the listening and voting pages. The scripts of any plays not in English are also online. Enjoy, and vote!
Monday.... Tuesday.... Wednesday.... Thursday.... Friday
IMPORTANT: THE LISTENING SESSIONS
All listening sessions are free to attend – and we welcome anyone to come for a short or long time. No need to book, just turn up at one of the venues – and we normally offer a cup of tea and a cake too. English language scripts are available for all plays. We find that people get the hang of listening in one language and following in English quite quickly – it's very much like subtitles.
You are also very welcome to join the discussion – normally in a local pub for about an hour – at the end of the day; this is an opportunity for the jury to reflect on the day's offerings. If you can attend all the listening sessions, you might like to think about putting yourself forward for the jury too. They make the final decisions on the main awards. We select the jury on the first day.
3 Mar 18

AUSTRALIA (INDEPENDENT)
An unusual entry from Australia:

SOUNDPRINTS AS MEMORY
By Colin Black. First broadcast by Kunstradio Radiokunst, ÖRF, 18th June 2017. This is not drama in the normal sense, nor is it a musical composition; it is more a 'drama in sound'. Simon Schama has discussed memory as a projection onto specific locations of a landscape. Pierre Nora has also thought about memory as in Realms of Memory also conceives of memory as a site or place.He argues that within a community, places of memory have arisen as a replacement for its lived experience. By means of electroacoustics and voices we visit sites laced with memories; memories of sites beyond the country which many of us may have visited; an overlay of mythology, imagining and memory. As we listen more closely, the work moves between abstract and non-abstract soundscapes.
Memories are not chronological, so the locations heard are not chronological but are mixed from one memory to another; one place and time to another. Memory is largely synthesised anyway, from remembered or half-remembered fragments, which is why we often remember details so clearly but are uncertain of when they happened.
This is a radio drama festival, which is generally sound only. At the time of writing I wonder whether or not the performance will be accompanied by a visual display; it is possible to conceive of it working with or without images. It's perhaps more interesting to speculate than to know the answer; we'll find out soon enough. The original performance at Alte Schmiede, Vienna was accompanied by a series of images linked to the acoustic soundscapes and to a travel diary. Photographs of the diary were by Elisabeth Zimmermann and photographs of the performance were by Volkmar Klien.
Credits for the Vienna performance: written, produced, composed, recorded, edited and mixed by Colin Black. Interviewees were Julijana Božic, Bernik Andrej, Bor Pungercic, Tom Prendergast, Áine McCoy, Áine Curtin, Valerii Rohovchenko, Hennadii Shyhaiev, Dayana Hristova, and Marja Gustin. Location recordings edited, compiled and mixed at Frequency Oz, Australia by Colin. Original script about visiting the tomb of Saint Nectarios in Greece was written & read by Yanna Black.
Note by ND.... We were given an illustrated script containing a number of printed images, but this was essentially an audio experience. There were varied responses to it; for some the travelogue element conjured up feelings of alienation, particularly with regard to what is happening in Britain at the present time (Brexit). Another listener commented that there was very little emotional connection with the material, but the intense sound images (rather than the verbal content) brought back vivid memories of childhood.
22 Mar 18

BELGIUM
ALMANAK
By Wederik De Backer, who also took care of the sound design and acted as producer. There are very few details online about this drama. However it was entered for the 2017 Prix Italia, and the judges said: " The best radio fiction creates great characters. We recognise them from our own lives, but they can still surprise us". The jury then praised this radio play as a heart-warming and amusing portrait of a working class community, and they commended the production's sound design. Production company: De Zieke Steur (which apparently translates as 'The Sick Sturgeon). The details are summarised from several online sources including the web page "http://hoerspielkritik.de/tag/wederik-de-backer/".
For more than a hundred years, De Meibloem (The Mayflower) was a special place for the inhabitants of the Brugse Poort, a working class neighbourhood in the city of Ghent. The Mayflower was a socialist party hall; it was also a youth club and at one time a cinema. It provided entertainment for the poor youth of the area. When it fell into decline it remained meaningful to the people who had used it. One recalled how he met the love of his life at the cinema. The building is a place with a long tradition. Last year, it re-opened as a social and cultural centre, where a new generation of brugse Poort could spend their time. To preserve the history of this special place, Wederik De Backer explored the neighbourhood and the archives. He talked to those who spent part of their lives there, and anyone who had special memories about it. This is how "Almanak" arose: a radio play about the buuilding and its role in the lives of the inhabitants of the Brugse Poort.

JOHN HI FI
Seb Dincenaire, Belgium. In French. Broadcast May 2017. A Shakespearean tragedy for the world of Google and Facebook, narrated by a phantom artifical intelligence. The old CEO of Poodle, a well-known artificial intelligence company, is on his deathbed. He communicates his last wishes to Hi-Fi John, a cloud-based electronic assistant. After he dies, the palace echoes with strange voices. A crime is being hatched. (50m)

CANADA
ANTIGONICK
Angela Shackel, Canada. Broadcast Nov 2017. Antigone is one of the most widely performed plays in the world. Antigonick is poet Anne Carson's experimental translation of Sophocles' tragedy, incorporating 2,500 years of its performance and interpretation. The play's emotional core persists even as we view Antigone through all of the ways she has been viewed and used throughout her history.
After King Creon condemns her brother, a traitor, to rot on the battlefield, Antigone defies him, risking her own life, to give her brother a proper burial. This week, we present Anne Carson's adaptation which incorporates within it 2,500 years of the play's reception history, its performances and its interpretations. It stars Margaux Williamson as Antigone, Jon McCurley as Creon, Naomi Skwarna as Antigone's sister Ismene, Tomos Lewis, Aliya Pabani, Mide Akerewusi, Letticia Cosbert, Braden Labonte and Karie Liad (narrator).
Many thanks to Anne Carson, Ella Haselswerdt, Katie Fleming, Hannah Silverblank, New Directions Books, and Michael Barron. Chorus: Morehshin Allahyari, Mathura Umachandran and Edwina Attlee.
Produced by Angela Shackel. Details summarised from www.kcrw.com

CROATIA

260 DAYS
By Ljubo Pauzin. Originally a stage play, adapted and broadcast by Croatian National Radio. Entered for the Priz Europa in 2016.
At the begin of the Croatian War for Independence in 1991, Marijan Gubina was a ten year old boy living with his parents and three sisters in the small village of Novi Dalj. The outbreak of war meant the beginning of captivity that would last 260 days for him and his family. It was marked by multiple cases of torture, violence, rapes and all types of torment.
Many years later, Marijan wrote a novel about it called '260 Days', which was adapted for the theatre. Today he is a humanitarian and activist who talks to people about forgiveness and tolerance. (summarised from the Prix Europa Festival catalogue)

A SHORT ESSAY ON THE DANCING BODY
HRT - Croatian Radio & Television; by Katya Simunic. In Croatian. Broadcast Sep 2017. This short radiophonic piece could be described as 'acoustic choreography'. Some of the questions of the impossibility of archiving dance art are also the questions of how to record a dancing body. and how to capture a body which produces dancing sounds. How can we transform a stage art into an audio record? (7m).

CZECH RADIO

1. Shakespeare's Skull, by Werner Fritsch (40m)
2. A Short Essay (7m)
3. Dimitri Plax Tango (17m)
4. The Cunning Little Vixen (3m)
5. The Blessed Age (2m)
6. Who is the greatest? (3m)

SHAKESPEARE'S SKULL
By Werner Fritsch, first broadcast Dec 2016. The setting is a strange theatrical world populated by Faust, Prospero, Shakespeare's skull and the ghosts of several of Shakespeare's characters. The author makes an appearance in the play as Faust. To Fritsch, Faust is an important character, recurring in a number of his works including a sound poem of the same name. The script of the play Shakespeare's Skull was adapted for radio by producer Katerina Rathouská. Its first broadcast marked the 400th anniversary of Shakespeare's death.
Production details: Director:Aleš Vrzák, Producer: Katerina Rathouská, Sound: Jan Trojan, Martin Klusák. Music: Jan Trojan, David Gilmour, Zdenek Fibich, Claude Debussy, Maurice Ravel, Ralph Vaughan Williams, Richard Strauss, Dr. Alban Haddaway.
The producer, Katerina, was born in 1977. She studied Czech Language & Literature and Theatre Studies at the Charles University in Prague. She has worked for Czech Radio since 1995, first as an editor, then as a presenter and a spoken word producer.

TANGO
The author of 'Tango' is Dmitri Plax, a Swedish director, playwright, writer and translator from Belarus. The text was commissioned by Czech Radio and in Feb 2017 it was recorded in Prague with actors Tereza Dockalová and Jan Meduna. The drama is set on a ship sailing between Finland and Sweden where Finnish passengers dance the tango. A man and a woman meet by chance; the play is about their meeting. Broadcast 30 Mar 2017.
"The story of the Tango game began last year at the Grand Prix Nova International Festival in Bucharest. That's where I met a Swedish radio colleague, Dmitrim Plax. We talked about different nations, and on that occasion I remembered my journey on a ship between Sweden and Finland. I was fascinated by the fact that the Finns were dancing tango with a live band. The interview with Dmitri was the basis for this play. It tells of a brief encounter, and it also touches on the issue of immigration". (summarised from article about the play on the Czech Radio website) Cast and crew: Jan Meduna (On), Tereza Dockalová (Ona), Katerina Rathouská (Voice). Producer: Dmitri Plax.

THE CUNNING LITTLE VIXEN, THE BLESSED AGE, WHO IS THE GREATEST?
Czech Radio, Mar-Nov 2017.(3m + 2m + 3m); in Czech.
The Cunning Little Vixen offers a humorous version of how Janacek found the theme for his opera of the same name. The original text is in dialect.
What is the Blessed Age? Is it the age we are expecting to come and of which we are ignorant, or is it the one in which we live, where we have gained considerable knowledge? By Daniela Fischerova.
Who was the greatest Russian playwright? Gogol, Turgenev and Ostrovsky meet in heaven and argue about it. By Lucie Nemeckova.

DENMARK

ANXIETY
Broadcaster: Christian Eiming, Denmark. Broadcast Jan 2016. In Danish. Based on a short story by Leif Panduro from 1962. This is a radio adaptation of the stage play. It's a story told by 4 men who share the same train each morning. They live close to each other and have similar lives. They discover a stranger one morning sitting on one of their seats. The tale goes from there... (9m)

GRATITUDE
Broadcaster: Christian Eiming, Denmark. Broadcast Dec 2017. In Danish. A personal account of a special dinner appointment between a son and his father. (6m)

TWO ONE-MINUTE STORIES
Christian Eiming, Independent, Denmark. In Danish. Broadcast 2016. You need to do this alone - one basement, one woman, one man......... and Now Daddy is turning off the light ... Between life and death, everything is mixed into a kaleidoscopic vision. (2m)

FRANCE
TITUBA
Fatoumata Toure, France / England. In French. Broadcast Oct 2017. This work is based on "The Crucible" by Arthur Miller. Thw writer gave a voice to Tituba. She was the slave of Rev. Parris; she couldn't do anything except admit the practice of black magic. Now she is free! Her soul returns, and she speaks the truth about what happened to her.

GERMANY
EINFACH NUR ERFOLG (JUST SUCCESS)
By Felicia Zeller, adapted for radio by Marion Hirte. The deaths of some rock and pop stars are linked to the pressures brought by success. Felicia has examined the mechanisms of success and developed strategies to sell oneself by not selling oneself. That's what this curious and funny radio play is about. Produced by Oliver Sturm; sound by Sonja Harth. Cast:Luise Deborah Daberkow, Lola Klamroth, Solvejg Schomers, Alexander Küsters, Valentin Erb, Benjamin Radjaipour, Owen Peter Read. Production team: Dichen Guo, Clémance Fabre, Sebastian Fischer, Lukas Kowalski, Laura Schneider, Juliane Richter. Broadcast Fri 31 Mar 17; 54m. Rundfunk Berlin.

KOMMT EIN PFERD IN DIE BAR (A HORSE COMES TO THE BAR)
By David Grossman. For the last time, the stand-up comedian Dovele G. is on stage. He plans a very special show. This time he will talk about community, friendship and family, love and betrayal. Obedient to his memories, he brings to the surface the violence and lies of society. With Ulrich Matthes, Jule Böwe, Wolfram Koch, Ilka Teichmüller, Robert Glatzeder. Producer (including post-production): Jean-Claude Kuner. Broadcast 27 Aug 17. RBB Kulturradio. 54m.
TEMPEST
RBB, Berlin; mostly in German. This play links Shakespeare's play, Tempest, to world events. Prospero has been driven from his throne. How he holds a mirror up to society. He and his accomplice Ariel unleash a tempest which washes his enemies onto the shores of his island, where he will teach them a lesson. The island becomes a stage, where a collage of archive material from the 20th century is assembled, including sound images of the most destructive forces known to man. (54m).
DISCOTECA PARADISO
By Manfred Hess. SWR - South West Radio, Germany. Broadcast 2017. In German. A disco in a globalised world; it could be anywhere, with guests and staff from all over the world. The doors are wide open because this night is special. But the bouncer is fussy as to who he lets in. The story is told achronologically from different perspectives. (43m).
EINE WOCHE VOLTERSAMSTAGE
South West Radio, Germany; in German. Broadcast Nov 2017. Children's book by Paul Maar, adapted by Ulla Illerhaus. The story of Mr. Pocketbeer and The Sams. Mr. P is very afraid of his landlady, his boss, and most other people, until, on one Saturday, he meets a 'Sams'. It has red hair and blue spots on its face; it is greedy, fearless and cheeky. That's where the story takes off. (53m)

ICELAND

OPHELIA'S HARP
By Sverr Gudjonsson, Iceland. In Icelandic. The work is based on the story of the drowning of Ophelia. "Working with my voice sculptures, throat singing and overtones, and reciting the poem by Shakespeare in the Icelandic translation by Helgi Halfdanarson. The broken harp is a symbol for Ophelia's broken heart. The songs are performed by actress Arnbjorf Hilf. (4m)

IRAN
LEDOBE
IRIB, Tehran; in Persian. Broadcast Mar 2017. Rowshana, a student of Ecology, meets along with her friends to protest about the paper company which is to be built near the forest. There's a scuffle, and Rowshana runs away; she wakes up in an old woman's cottage. The woman starts to tell her the story of Ledobe, an old folk tale... (41m)
THE LADY OF WEDNESDAY CHARSHANBE KHATOUN)
By Matyam Vahed, presented by the theatre group of Radio Guilan, Iran, based on research by Fereidoun Vahedipour. People of Guilan celebrate the festival of fire differently. People all over Guilan celebrate it on the eve of the last Wednesday before the New Year. They believe that if you don't celebrate the day, you won't be happy in the upcoming year! They name the last Wednesday before Nowruz "Golgole Charsanbe". Bazaar is very crowded on that day. People go shopping and buy mirrors, wooden combs, wooden ladles, wild rue, clay dishes, dried nuts and seeds, socks and Kleenex. They believe that, if you look inside an old well at midnight on the last Wednesday before the new year and then you call the name "Charshanbe Khatoun", she will come out from the well and make your dream come true. The last Wednesday before the new year is always a special and blessed day for people of Guilan. This story is about that special day. Cast: Mahdi Madadkar, Ibrahim Atefi, Hosein Seiri, Bahram Nouri, Majid Hotki, Mahdi Mokhberi, Maryam Vahed, Tahere Esmaeeli, Marzie Gohari. Sound engineer: Maryam Abed. Produced and directed by Maryam Vahed.

IRISH ENTRIES
There are entries from RTE, Ireland, and some by independent production companies:
1.From Eden, by Stephen Jones, produced by Goretti Slavin.
2.Surviving Ireland, by Colm Tobin, produced by Aidan O'Donovan & Colm Tobin
3.Breaks, by Bez Kinte Theatre Company.
These are described below, with spoilers removed.

FROM EDEN
Written by Stephen Jones. RTE Radio 1, 6 Jan 17. Two lost individuals, Alan and Eva, find themselves locked in a bathroom together on New Year's Eve.(43m). Cast: Alan: Stephen Jones, Eva: Seána Kerslake. Sound: Ciarán Cullen; produced by Gorretti Slavin. Series producer for Drama On One is Kevin Reynolds. The stage version ran in Bewley's Cafe Theatre, Powerscourt, from 9-28 Jan 2017. Information and the play are online in the RTE archive: From Eden
The producer of 'From Eden', Gorretti Slavin, joined Drama On One a few year ago. She is an experienced stage director, and has been responsible for many productions, from 'A Midsummer Night's Dream' to 'Dublin by Lamplight', staged by the RTÉ players company 'In The Club'. Gorretti joined the RTA Drama team to raise the profile of Drama On One's new website, and to encourage access to RTE's growing archive of audio drama. Her Drama On One debut was with Joe O'Byrne's 'A Snail Called Sam' in 2012. Since then she has directed many productions broadcast on RTÉ Radio 1, covering topics with a very wide range. One play featured talking cows; another was about whistle-blowing fund managers in the IMF.

SURVIVING IRELAND
By Colm Tobin. 17 Mar 2017; RTE Radio 1. Colm visits a digital detox centre on a remote island to monitor the progress of a smartphone-dependent couple.
Holly and Declan are become increasingly addicted to their online lives. Declan is not entirely happy with this so has signed them up for some time away, in an effort to get Holly to give him more attention by putting the phone down. Some reprogramming is in order. For the next week, Colm watches them like a hawk. Everything goes smoothly at first. They are led through a series of increasingly surreal treatments - like appreciating food without having to photograph it first. It goes smoothly to begin with; then less so....
The play was written, produced and performed by Aidan O'Donovan & Colm Tobin, with Stefanie Preissner, Deirdre O'Kane and Barry Murphy. Recording was by Liam Geraghty and Rachel Ní Chuinn. Sound Supervision was by Mark Dwyer. This was an Indie production (Turnip & Duck) in association with Kite Entertainment.

BREAKS
By Bez Kinte Theatre Company; edited by Emma Hughes & Louisa Sanfey; adapted for radio by Louisa Sanfey. Adapted from the stage production originally presented in September 2016 at Tiger Dublin Fringe. Development supported by Arts Council England.There's an angel on a killing spree in the city of Bremen. For more than a decade she systematically poisons everyone in her life: parents, children, lovers and friends. As the body count mounts, she layers herself in thirteen corsets, moulding her body to the shape she wants.
The story circles the mysteries of a true story about the limits of what a woman can take. The production is highly stylised, with music, short sections of poetry and narration, which includes fascinating archive material about this crazed woman. A most memorable production.
Cast:Morgan Cooke, Erin Gilgen and Louise Wilcox. Sound Design: Damian Chennells. Producer for RTÉ: Kevin Brew. Music for 'Childless Mother' composed by Morgan Cooke, performed by Honi Cooke, Michael Lee, Aonghus O'Lochlainn, Rory Lynch, Sebastian Marquez, Tracy Nagle and Rachel Talbot. Sound recorded by John Gunning. Excerpts from the lecture, 'Venomous Women: Poison murderesses in nineteenth-century Germany' included by kind permission of Professor Susanne Kord from the German Department of University College, London. Developed through the Open Lab scheme at Barbican Guildhall, London.

A PILOT'S HONOUR
By Jason Gill. Ireland (Indie). In this unusual radio thriller, a US fighter pilot almost killed in Iraq finds unexpected love on Ireland's wild western shore. Captain Bob Conway's soul is broken, just like his body was in Iraq. In the effort to rebuild himself, he travels to Galway in Ireland, where he meets and falls in love with a beautiful young student. But Bob and Mary's lives are still being shaped by the past and by powers thousands of miles away. Producer Alan Meaney and writer/director Jason Gill fashion a tale of political intrigue and love among the ruins left behind by war.
Funded by the Broadcasting Authority of Ireland; first Broadcast on Newstalk 106-108FM on 20th August 2017. Selected for the UK International Radio Drama Festival 2018 in Herne Bay in Kent.
6 Mar 18; updated 18 Mar 18

RADIO ROMANIA
There are two entries from Romania:

1. Ping-Pong, by Sandu Macrinici (40m)
2. Explosiv (40m)
The National Radiophonic Theater in Romania also qualified for this festival in 2015, when it won the second prize in the Short Theater category with the Countdown, the script by Mihnea Chelariu and Ion Andrei Puican, produced by Ion Andrei Puican.
Ping-Pong is the Sandu Macrinici's first play. It was first broadcast on 21 Sep 2017 with Mihnea Chelariu as the producer, as part of the First-Drama program of the National Radio Theatre. Sandu obtained his degree in History and Philosophy at Babes-Bolyai University in Cluj-Napoca in 2014. He obtained his Masters degree in Drama at the University of Arts Târgu Mures and is continuing his studies in the drama department at Regie. The play is about the relationship between the generations; between the young and the old, and the message of the play, if it has one: 'don't delay reconciliation until it is too late'.
Production details: The radio adaptation, production and sound design are by Mihnea Chelariu. In the cast: Oliver Toderita, Mihaela Betiu, Vlad Bîrzanu, George Ciobotea. Music is by George Mark. Help with land records: Marius Toghina and Bogdan Dumitrescu. Location Manager: Simona Vasiliu. Studio director: Janina Dicu. Editor: Oana Cristea Grigorescu. TNR Production, September 2017.
EXPLOSIV
By Elise Wilk, written for the 5th Edition Contest for young artists. A play about relationships and communication. It is set in a high school context where the characters are explored through their relationships: mother-son, student-teacher, student-student. It looks at the difficulties of being a teenager: high parental expectations, pressure from the school to achieve well, and sometimes the lack of communication within the family. (46m). Radio Romania.

RUSSIA
THE AUDIENCE
Oontz.ru - Russia. Vladimir Kryuchev / Svetlana Trofimova; broadcast Dec 2017. Running through the lighting controls leads the stage management and front-of-house staff to discuss stage performance and stage aesthetics, from stand-up to the Music Hall. (7m)

SERBIA
VOICE EXERCISES IN STYLE
Dec 2017, Serbian Broadcasting Corporation, Belgrade. The Diary of Ana Sofrenovic (Serbian/British actress) is in her voice. It takes us through various parts of the world - from Billie Holliday to W.B.Yeats; from Shakespeare to Serbian poet Laza Kostic; from Hamlet to the poem Santa Maria della Salute; from Serbia to Ireland. Voices, languages, memory ... (7m)

WHAT ABOUT SPOONS?
Public Media Institution RTV, Volvodnia, by Slobodan Gvorcin. In Serbian. Broadcast Dec 2017. A boy runs away from home and meet a hobo, who becomes his adviser. The only person who notices the boy is missing is his younger brother. Their parents are too preoccupied, the grandfather is a student and moonwalker, and their neighbour is equally disconnected. The drama is played by child actors. The story is aimed at all conscious, unconscious and future parents.Broadcast Dec 2017 (50m)

UNITED KINGDOM: BBC & INDEPENDENT
There are two BBC entries and several Independent entries from England; information about them is below.
The Man with the Hammer
By Phil Porter. (R4 1415, 25 Jul 17) The play touches on the roots and causes that turn cycling enthusiasts into obsessives. It's told through the eyes of Jodie, a schoolgirl given a bike by her father to avoid walking to and from school. Jodie, whose mum died when she was 12, lives with her father, Tony, who increasingly struggles to bridge the widening gap in his relationship with his teenage daughter as she grows up. Jodie meets up with professional cyclist Noah at a race. Noah coaches her to overcome some of the hurdles to succeed in cycling, and a relationship starts to form. (Summarised from www.reviewshub.com)
The title of the play refers to the mythical figure who waits around a distant bend or halfwayup a steep hill in the middle of nowhere.When your body refuses to respond, you are twenty miles from home and cannot pedal another yard, you have met the man with the hammer.
Cast: Jodie: Harriet Slater, Tony: Jonathan McGuinness, Noah: Jonny Holden, Maxine: Chetna Pandya, with Philip Fox, Emilio Doorgasingh and Charlie Clements. Produced by David Hunter.

Alistair McGowan's latest play, The B Word (R4, 1415, 26 May 2017) was about the events leading to the opening night of Shaw's 'Pygmalion' in 1913; the first time that the word 'bloody' was used on stage. At the time it caused considerable controversy. Producing the play also caused strong reactions between Shaw, his leading man, Sir Herbert Beerbohm Tree and his leading lady, Mrs Patrick Campbell, who played the 19 year old Eliza Doolittle at the age of 49. Richard Huggett wrote a play in 1968 (The First Night of Pygmalion) in which he similarly depicts backstage events during the first production. Shaw was played by Alistair McGowan, Beerbohm Tree by Richard McCabe and Mrs. Campbell by Charlotte Page. The producer was Emma Harding. (ND, 'Diversity' website review, Sep 2017).
Alistair has written other radio plays: Field Notes (about John Field, the Irish pianist-composer), and Three Pieces in the Shape of a Pear (about Erik Satie).
25 Feb 18

A VOID IN TIME (UK, Independent)
By Michael Sharp, adapted for radio, from the stage play of the same name.Broadcast 2017. Two characters, the host and the guest, meet in seemingly bizarre circumstances. The host quizzes the guest, challenging him on his lifestyle and the events which led to his arrival. Meanwhile - where are the other guests? The two characters are seemingly alone, but there are disturbing sounds nearby.... then as the tension rises, the truth of the situation becomes clearer ... (36m) Production details: The Host - Amanda Whiteford, The Guest - Alan Thorley. Radio Production - Steve McCartney. Directed by Valery Miller.
Michael has been writing plays since 1973 and has written over 40 of them, with his work being seen on the London Fringe, the Edinburgh Festival and in Paris. He also has a number of radio plays to his credit, including three for the BBC: Summer Attachment, A Bird in the Hand, and Holding Court, all produced by Glyn Dearman.
7 Mar 18
TOASTER
By Jack Jewers, Independent UK. Broadcast Jul 2017. Toaster is a dark comedy following the tribulations of Frankie as he attempts to end his life. Having made the decision that he's had enough of it, he elicits help from a stranger, Johnny, to assist him. It's not as easy as he thought. (15m)
Note from ND: I thought this well-written and entertaining. An excellent short drama.
21 Mar 18
VERY INTERESTING: BARKING MAD
Spreeboy Publishing UK; in English. Broadcast June 2017. This is a comedy drama; Barking Mad follows the lives of a couple in their mid-30s, running a three-star hotel. The husband is determined to move their business upmarket. His wife has a very different idea - why not provide emergency housing for the local authority?

SLAVE ESCAPING THE CHAINS OF FREEDOM
Spreeboy Publishing, UK. Broadcast Oct 2017. Set in 18th century New York, and the slave trade continues amidst a political upheaval. Hezekiah Thomas, born the son of a white General and a black enslaved woman, suddenly finds himself a free man. But what is freedom if you have no money? Hezekiah is faced with the decision to go against all of his convictions and become a slave master. Story by Jacqueline Malcolm; adapted for radio from the stage play. (30m)

HAPPINESS
Celtic Circle: Rosie Craig. What is the form, colour and shape of happiness? What does it feel like? Kathleen Scott, wife of Scott of the Antarctic, has created it in herself and lived with it. Her life reveals the value of happiness. (5m). Broadcast Dec 2017.

CHOW FOR THE KOI
Nick Cox, UK Independent.Psychological drama in 8 episodes made by Pleasant Planet, Recorded in Price Studios, Battersea, London. As Autumn nights draw in, Jay is convinced that his elderly neighbour is listening to his every move. (6m per episode)

U.S.A

THE TRAVELLER
Icebox Radio Theatre; written by Jeffrey Adams, USA. Broadcast Dec 2017. An experimental piece which explores the notion of time-travel. A grieving man wonders if the flow of electrons in atoms can somehow be reversed, so that he can go back to a time before his wife died. Perhaps then he can alter the medication which led to her demise. To do this he needs to visit the last place where he and his wife were happy... (12m)
..BBC.. ..Czech .. ..Romanian.. ..RTE & Irish Independent entries..
----------------------------------------------------------------------------------------

Welcome to our page about the 4th UK International Radio Drama Festival which will take place in Herne Bay, Kent from 19 – 23 March 2018.
The festival takes as its theme "From stage to air" and welcomes submissions in any language of radio dramas with some connection to the live stage.
NOTE THAT UPDATES ARE POSTED AT THE TOP OF THE PAGE
PRIZES
There are prizes in three categories
a) Long form – prize of £2000 (Jury award)
b) short form – prize of £750 (jury award)
c) Audience award – vote for by listeners online and in person – £750
Submissions are FREE and welcome until 30 December 2017.
Pre selection results will be announced in the middle of January 2018.
We welcome submissions from independent producers and national broadcasters.
Please see the regulations for information about eligibility. Regulations and entry form are available below.
We warmly welcome entrants to come with their work to the festival and to join the festival jury.

NOTES
The festival celebrates work which links the worlds of live theatre and radio drama.
We are inviting entries which make this connection in some way.
Examples:
- A work inspired by a stage play.
- Radio drama directly adapted from a play.
- A drama about the live stage.
- A show recorded live in front of a live audience.
- A work which shares a common heritage or person from the stage.
- A work written by an author more commonly associated with the stage.
There are two 'Drama Length' Categories:
Feature Length, maximum 60 minutes.
Short Form, maximum 7 minutes.
Each Entrant Can Submit:
A maximum of TWO WORKS within Feature Length Drama with a total length of up to 120 minutes combined, OR
A maximum of THREE WORKS within Short Form Drama with a total length of up to 21 minutes combined.

SUBMISSIONS
To submit your radio drama to the 2018 Festival we need to have received the following:

1. Completed submission form.
2. A single page synopsis of the radio drama, or a single paragraph for short radio dramas, in English.
3. An audio file of the full recording with NO ADVERTISEMENTS in a standard format, sent by wetransfer or similar.
4. A FULL transcript of your Radio Drama, in the Original Language and English.
5. All of the above should be delivered electronically on or before December 30th.

Finally - If for your entry is not eligible or selected to the 2018 festival, we will let you know.
Official website for Radio Drama Festival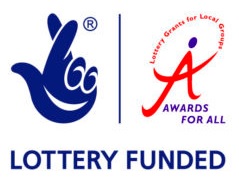 28 Nov 2017



Sitemap