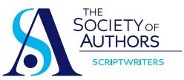 IMISON WINNER
Maynard, by Fraser Ayres.

Well done, Fraser!

26 Mar 21


IMISON AWARD SHORTLIST
Awarding £3,000 for the best original script by a writer new to radio, this year's Imison Award shortlistees are:
Maynard by Fraser Ayres
LoveSick by Ella Skolimowski
Scoop McDoolie by Isaac Fisher

The Award was judged by members of the SoA's Scriptwriters Group: Ian Billings, Stefan Buczacki, Ben Carpenter, Jamila Gavin, David Morley, Barney Norris, Hannah Silva and Sean Grundy.


NOTES ON THE PLAYS AND THE WRITERS
Lovesick
By Ella Skolimowski, produced by Julius Beltrame, Apple Podcasts, 60'/ 9 episodes.
The judges said: "The judges found this work displayed a bold use of the monologue to hold attention and create surprise. It was consistently funny, well and tightly written, carefully structured and created intrigue by straddling the boundary between audio drama and short story."
Ella Skolimowski is an Irish-Polish writer and performer. Originally from London, she has lived in Dublin since 2018. Ella writes for the theatre on contemporary social issues, especially themes relevant to the Irish diaspora and the lived experiences of women. She loves generating theatrical experiences that will make people think and laugh. Her first play Driving Me Crazy was included in the New Theatre Dublin's New Writing Week, 2019. She was a co-lead in Follower Count, her second play, an extract from which was presented at Smock Alley Theatre as part of the Scene + Heard festival in 2020. Her short, Pandemic Panic!, was included in the New Theatre Dublin's Fightback Festival in 2020. In October 2020 she began publishing LoveSick, her first serialised audio drama.


Maynard
By Fraser Ayres. Produced by Mel Harris, (Sparklab Productions), BBC Radio 4, 44'.
The judges said: "A strong, emotional and assured piece of writing. Its characters are all clearly defined with high stakes and believable dialogue that is both sharp, hits its targets and is full of humour. It captures the location and voices of Black Brixton compellingly and builds to a great conflict and shocking outcome. It clearly conveys the socio-political implications of crime, peer pressure and the pull of family ties, and is written by someone who cares about this world. A great read."
Fraser Ayres is an award-winning actor/writer/director as well as CEO and founder of The TriForce Creative Network; an organisation set up in 2003, with a core ethos of 'inclusivity', promoting equal opportunities in the entertainment industry. Fraser developed his writing skills on BBC dramas such as Doctors and EastEnders and is lead writer on Idris Elba's In the long run for Sky. He is currently writing several projects including a CBBC show, an original comedy for UKTV based on his own life experiences and several radio dramas focusing on the hidden history of Jazz. Fraser also created Sorry, I Didn't Know - an all-inclusive, comedy panel show, focusing on Black History. In his spare moments, Fraser studies 'books that he really shouldn't', plays with Lego and also teaches a variety of one to one subjects including: Yoga, Reiki, Meditation and Mindful Breathing.

Scoop McDoolie
By Isaac Fisher, produced by Naala Vanslembrouck, Apple Podcasts, 32'.
The judges, said: "A witty script, with bags of energy, well written for the medium of sound."
Isaac Fisher is an MA screenwriting graduate from Met Film School, London. He grew up in Wakefield, and the experience of having grown up in a rural, working-class town forms is an influence across his work. He has written several short films, winning multiple international awards and qualifying for a number of festivals. The most notable of these, the Scene It Awards 2020, saw his short script Bitter officially selected alongside Academy Award winning Skin and Palme D'Or nominated A Drowning Man. His TV pilot The Other Side of the Coin was recently recognised in the top 13% of entries to the 2020 BBC Writers Room Comedy window. His current portfolio consists of three features, two TV pilots and shorts scripts.




CALL FOR ENTRIES: IMISON AWARD
'Drama has never needed new voices more than today' – 2021 Imison Award
The 2021 Imison Award is now open for entries, celebrating new talent and outstanding achievement in UK audio drama. Our panel is so much looking forward to taking a look at this year's submissions.
Awarding £3,000 to the best original script by a writer new to audio drama, the Imison Award is calling for entries that are 'fresh, combative, provocative, diverse' – with entries judged by the Society of Authors' Scriptwriters Group (SWG) committee.
This year's Imison Award was won by Vicky Foster for Bathwater, awarded at the BBC Audio Drama Awards in February 2020.
Scriptwriters Group chair David Morley said "Drama has never needed new voices more than today. The Imison Award celebrates writers new to audio productions and we want to read your scripts. The BBC is no longer the only platform in town, and if you have had an original dramatic work published via podcast this year, then enter the competition. Surprise us. We don't want to read yet another dull Radio 4 Afternoon play, or anything that sounds like The Archers. We want to read fresh, combative, provocative, diverse drama."
Imison Award – Best original script by writer new to audio drama
To be eligible, scripts should have been broadcast or made available online in the UK between 1 October 2019 - 31 October 2020. Entries can be made by producers, agents or writers.
The 2020 judges were committee members of the Scriptwriters Group: Barney Norris, Niel Bushnell, Stefan Buczacki, Jamila Gavin, Ben Carpenter, Hannah Silva, Sean Grundy, Ian Billings and David Morley. Shortlisted for the 2020 award alongside Vicky Foster were Testament with The Beatboxer (produced by Gary Brown, BBC Radio 4) and Colette Victor with God's Mercy (produced by the David Hunter, BBC World Service).
The Imison Award is generously sponsored by the Peggy Ramsay Foundation.
How to apply:
To apply, submit your application and supporting materials by 4 October 2020 https://societyofauthors.org/Prizes/Audio-Drama/Imison – where you can also read the full terms and conditions.
Theo Jones, Publishing Contracts Advisor
e: tjones@societyofauthors.org,
w: www.societyofauthors.org,
a: 24 Bedford Row, London WC1R 4EH



IMISON AWARD: PREVIOUS YEARS
2020 2019 2018 2017 2015 2014 2013 2012 2011 2010 2009 2008 2007 2006 2005 2004 2003 2002 2001 2000 1997 1995 1994

A summary of past Imison winners is shown below. Note that 2016 is not missing; there was a change in the way the year was worked out.

PAST IMISON AWARD WINNERS
2020 Bathwater, by Vicky Foster
2019 Of A Lifetime, by Lulu Raczka
2018 The Book of Yehudit, by Adam Usden
2017 Comment is Free, by James Fritz
2015 Thirty Eggs, by Eoin O'Connor
2014 How To Say Goodbye Properly, by E.V.Crowe
2013 The Loving Ballad of Captain Bateman, by Joseph Wilde
2012 Do You Like Banana, Comrades? by Csaba Székely
2011 Amazing Grace, by Michelle Lipton
2010 The Road Wife, by Eoin McNamee
2009 Girl from Mars,by Lucy Caldwell
2008 Adam Beeson, for The Magician's Daughter
2007 Mike Bartlettt, for Not Talking
2006 Nazrin Choudhury, for Mixed Blood
2005 Steve Coombs, for Mr. Sex
2004 Stephen Sharkey, for All You on the Good Earth
2003 N.Leyshon & S. McAnena for Milk; Celia Bryce for The Skategrinder
2002 Rhiannon Tise, for The Waltzer
2001 Murray Gold, for Electricity
2000 Peter Morgan, for A Matter of Interpretation
1999 Ben Cooper, for Skin Deep
1998 Katie Hims, for Earthquake Girl
1997 John Waters, for Holy Secrets (jt); Rosemary Kay, for Wilde Belles
1996 Lee Hall, for I Love You Jimmy Spud
1995 Gerry Stembridge, for Daisy the Cow who Talked (jt) and James Stock, for Kissing the Gargoyle
1994 Gabriel Gbadamosi, for The Long Hot Summer of '76
---------------------------------------------------------