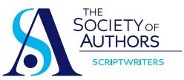 UPDATE: 3 Feb 2019 - Imison Award Winner:
Lulu Raczka for Of a Lifetime, producers Polly Thomas and Eloise Whitmore, Naked Productions, BBC Radio 3.

UPDATE: 8 Jan 2019 - Imison Award Finalists
*Ian Billings for Spike and the Elfin Oak, producer Gemma Jenkins, BBC Radio Drama London, BBC Radio 4
*Carl Cattermole for Double Bubble, producer Andrew Wilkie, National Prison Radio
*Lulu Raczka for Of a Lifetime, producers Polly Thomas and Eloise Whitmore, Naked Productions, BBC Radio 3



NOTES ON THE PLAYS

......I also need to mention THE ELFIN OAK, by Ian Billings (R4, 1415, 16 Apr 18. ). This was an excellent comic fantasy inspired by Spike Milligan's attempts to preserve the Elfin Oak in Kensington Gardens fifty years ago. Ian is a children's stand-up comedian by trade (see his website www.ianbillings.com) and this was his first radio play, so it would qualify for the Imison Award. There were plenty of appearances of Goon Show gags in the script, and David Threlfall's impression of Spike was uncannily accurate; David is well-known to radio drama enthusiasts as Paulo Baldi, the Franciscan detective, but the two voices are completely different. Jane Anderson gave the play a good write-up in RT, commenting that Spike was more interested in preserving this iconic hollow trunk for its elves and fairies rather than toning down the political references in his play "The Bed Sitting Room" for the Lord Chancellor. Along with David threlfall we heard Charlie Brand (aged 9) as young Spike, Norma Farnes, Kerry Gooderson, and some excellent performances by those voicing the elves and fairies. The producer was Gemma Jenkins, and Neil Brand supplied the music. (....Diversity website review, Apr 2018)

DOUBLE BUBBLE
This was a non-BBC production. By Carl Cattermole, producer Andrew Wilkie, National Prison Radio.
The podcast website for this play reads: We've teamed up with the Stop Loan Sharks Campaign to produce an innovative, five-part micro-drama called DOUBLE BUBBLE. It's written by, and also stars, Carl Cattermole, who himself spent time behind bars.
Double Bubble is English prison slang which means lending at a hundred percent interest.
Double Bubble is based on the true story of Mark, who borrowed some money in prison to help his family out. The interest he owed was 'double bubble', plus any costs incurred for collection.
By the end of the third month, Mark's wife couldn't afford the repayments and the children were suffering. When she refused to pay, things got really bad for her on the outside. And behind bars, there was nothing Mark could do to help.
The 5 podcasts are here: https://prison.radio/double-bubble-podcast-out-now/
Written and voiced by Carl Cattermole, Produced by Katie Bilboa, mastering by Steve Wyatt, artwork by Imogen Shaw.

- Drama on 3: Of a Lifetime
BBC Radio 3 - 2018-09-16

By Lulu Raczka. Part of Radio 3's showcase of new audio plays at this year's Edinburgh Fringe. Recorded with an audience.

Whilst on a trip across Europe, Kaela and Georgia look back at their younger selves and at how their friendship has changed.
Georgia... Dani Heron
Kaela... Lois Chimimba
Co-producer: Polly Thomas
Sound Designer and Executive Producer: Eloise Whitmore
Indie (Naked Productions).







I have been contacted by Theo Jones of the Society of Authors, who writes as follows:

Call for Entries – Imison and Tinniswood Awards!
We were delighted to see Adam Usden win the 2018 Imison Award with his radio play The Book of Yehudit (produced by Charlotte Riches, BBC Radio Drama Salford) and Sarah Woods awarded the Tinniswood for Borderland (produced by James Robinson, BBC Cymru Wales) at the BBC Radio Drama Awards held in January of this year.
Help us continue to celebrate the best audio drama by sending in your 2019 entries. Scripts have to be broadcast in the UK over 1 October 2017 - 31 October 2018. Please apply with all supporting materials before 29 September 2018.

Imison Award - £3,000
Best original script by a writer new to audio drama with the £3,000 prize sponsored by the Peggy Ramsay Foundation. The application form and entry details can be found at SoA Imison Applications
Information about the 2018 winners can be found on our Imison 2018 page. Earlier years can be found at the bottom of this page.
The 2019 judges are committee members of the Society of Authors Scriptwriters Group: Stefan Buczacki, Isla Gray, Catherine Johnson, Jamila Gavin, Nell Leyshon, David Morley, Hilary Robinson, Hannah Silva, Sean Grundy and Elizabeth-Anne Wheal.
Administered by the Society of Authors.
TJ / 2 Aug 2018



IMISON AWARD: PREVIOUS YEARS
2018 2017 2015 2014 2013 2012 2011 2010 2009 2008 2007 2006 2005 2004 2003 2002 2001 2000 1997 1995 1994

A summary of past Imison winners is shown below. Note that 2016 is not missing; there was a change in the way the year was worked out.

PAST IMISON AWARD WINNERS
2018 The Book of Yehudit, by Adam Usden
2017 Comment is Free, by James Fritz
2015 Thirty Eggs, by Eoin O'Connor
2014 How To Say Goodbye Properly, by E.V.Crowe
2013 The Loving Ballad of Captain Bateman, by Joseph Wilde
2012 Do You Like Banana, Comrades? by Csaba Székely
2011 Amazing Grace, by Michelle Lipton
2010 The Road Wife, by Eoin McNamee
2009 Girl from Mars,by Lucy Caldwell
2008 Adam Beeson, for The Magician's Daughter
2007 Mike Bartlettt, for Not Talking
2006 Nazrin Choudhury, for Mixed Blood
2005 Steve Coombs, for Mr. Sex
2004 Stephen Sharkey, for All You on the Good Earth
2003 N.Leyshon & S. McAnena for Milk; Celia Bryce for The Skategrinder
2002 Rhiannon Tise, for The Waltzer
2001 Murray Gold, for Electricity
2000 Peter Morgan, for A Matter of Interpretation
1999 Ben Cooper, for Skin Deep
1998 Katie Hims, for Earthquake Girl
1997 John Waters, for Holy Secrets (jt); Rosemary Kay, for Wilde Belles
1996 Lee Hall, for I Love You Jimmy Spud
1995 Gerry Stembridge, for Daisy the Cow who Talked (jt) and James Stock, for Kissing the Gargoyle
1994 Gabriel Gbadamosi, for The Long Hot Summer of '76
---------------------------------------------------------