EKEGUSII ENCYCLOPEDIA PROJECT
JUNE 2014 BULLETIN
COLANG 2014, UNIVERSITY OF TEXAS AT ARLINGTON



It's just a few days until CoLang 2014 kicks off, and, as Susan Penfield and I sit here here in beautiful Montana getting ready for our grant-writing workshop, we've been talking a lot about the legacy that the InField/CoLang (aka InLang) institute has built since it was first created in 2008 through the vision of Carol Genetti.
Many linguists and language activists have now had the opportunity to be part of InLang in Santa Barbara, Oregon, and Kansas, and more will join our ranks next week in Texas.
Strong networks and partnerships have been built, skills in language documentation and revitalisation have developed and been strengthened, and applied across a wide range of language situations. Respect for these important fields is also stronger because of InLang. And, on a more personal note, let's not forget the friendships!
I can't wait for Monday!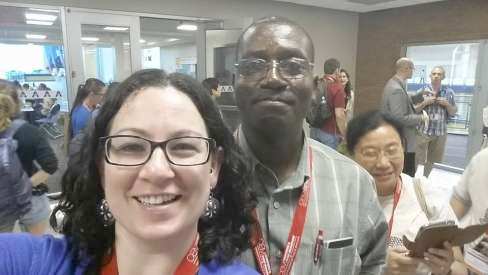 Language Activists
This time around, like the other two previous occasions, Kennedy will be co-instructing on Language Activism. His co-instructor, Jenny Davis is a linguist at the university of Illinois. She was pursuing her Master's degree 2008 when Kennedy was a language expert during 2008 InFields, the genesis of CoLang (InLang). He also looks forward to meeting and addressing Ekegusii Language Community members residing in America across 3 Cities/states - Ed.

Below: Pictured with colleagues at Colang 2014, University of Texas at Arlington.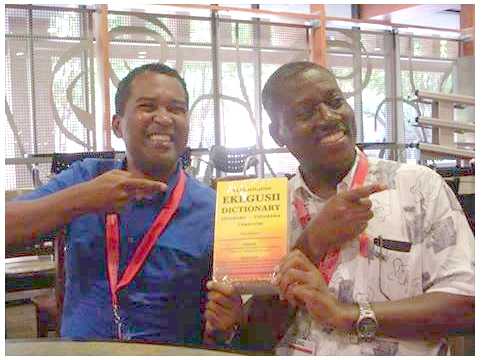 Celebrating Colang2014 and the fantastic Ekegusii dictionary

The Ekegusii dictionary project was under way when Kennedy Bosire and Gladys Machogu went to the first InField at UCSB in 2008. Carlos Nash began collaborating with Kennedy and Gladys and working on Ekegusii during InField. It's exciting to see and hold a copy of this dictionary at last, and to know how InField has influenced Kennedy's and Carlos's paths.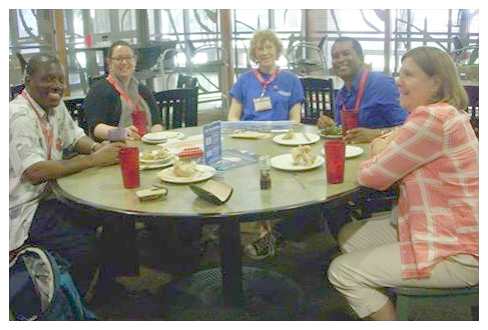 CoLang 2014 dinner with old friends. 4-time InLangers Kennedy Bosire, Alice Taff and Carlos Nash; 3-time InLanger Susan Penfield, and 2-time InLanger Jenny David. Alice is wearing 2014 name tag, 2012 t-shirt and holding 2008 folder!


Clarity.....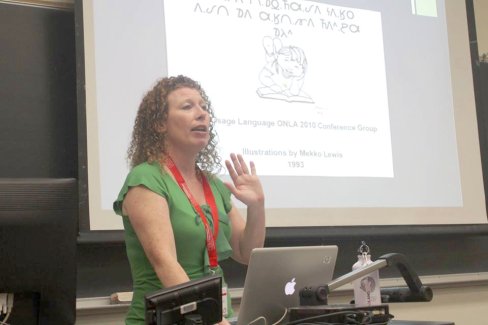 Concentration.....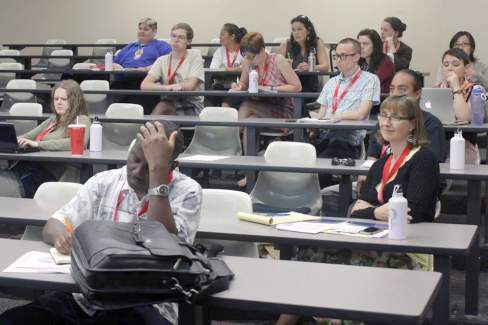 Another great Saturday evening event here on campus was the launch of the Ekegusii dictionary, one of the exciting outcomes of the InLang (InField/CoLang) institutes.


The launch and Abagusii community meeting took place at 7.30pm 21 June in University Hall room 108. Kennedy Bosire (InLang alumnus and Language Activism instructor) and Carlos Nash (CoLang 2012 co-director and Video Instructor) were joined at the launch by InField founder Carol Genetti.


It was an excellent celebration of this wonderful collaboration!


Carlos Nash talking about his collaboration with Kennedy Bosire and Gladys Machogu, which began at InField (University of California) back in 2008.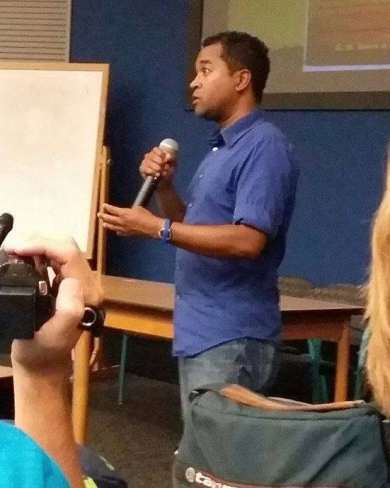 Abagusii elders talking about the importance of the first dictionary of their language.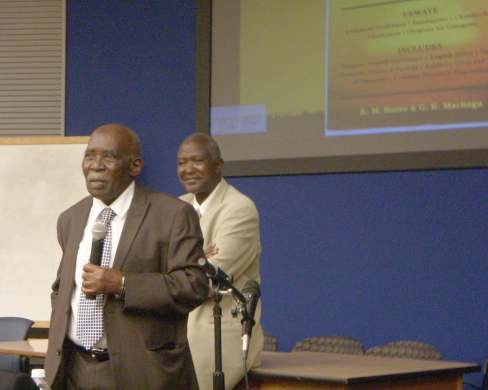 Kennedy Bosire talking about the 12 years he has spent working on the dictionary, and the work he has done as instructor at previous InField and CoLang events.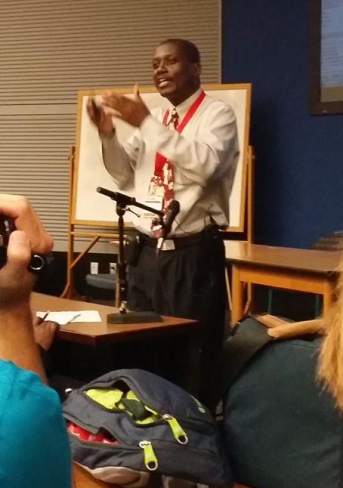 Kennedy marks the American launch of the Ekegusii Dictionary.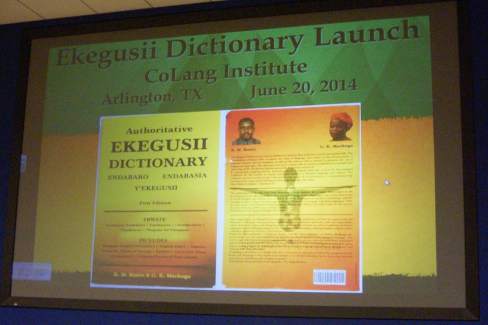 The rest of the CoLang team: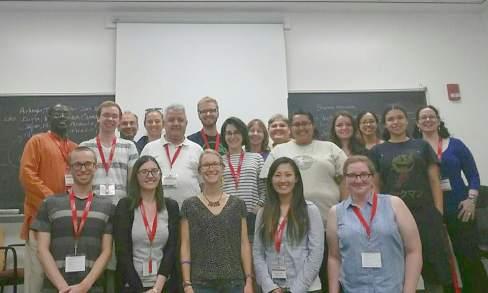 National Launch
In case you missed it, here is a video clip showing part of the events at the national launch of the Ekegusii dictionary in Nairobi a short while back.

return to Ekegusii home page