EKEGUSII ENCYCLOPEDIC PROJECT
BULLETIN, JUNE 2010



PREPARATIONS FOR INFIELD 2010.
These are continuing. More information on the conference itself can be found on last month's bulletin.

ANIMATIONS
Here are a few stills from a recent animation of an Ekegusii folk tale. Many thanks to our talented young animator.


....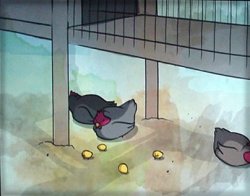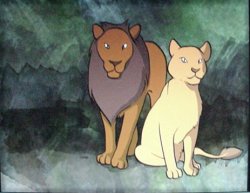 ....


ONLINE DICTIONARY
Kennedy reports: "We have been working on the on-line dictionary, affixing sound, picture and illustration files. It is slowly taking good shape. I hope that the printable version will be ready with a few copies to display during the workshops in Eugene.

INFIELD 2010 - LANGUAGE ACTIVISM

Kennedy will be involved with the Language Activism / Models of Language Documentation sessions as an instructor, and has been co-opted onto the planning group for the Consortium for Training on Language Documentation and Revitalization.

Kennedy's sessions:

Language activism. What skills do community language activists need? How can these skills be transferred more widely at the community/grassroots level?

Models of language documentation and revitalization: What models of language maintenance and revitalization work?

Different models for different communities; presentations by community members on what they have done, challenges they have faced, and their successes.

Organizer: Carol Genetti

Instructor(s):
Kennedy Bosire
Jack Buckskin
Phil Cash
Margaret Florey
Susan Penfield

COURSE INFORMATION
This workshop will comprise four 1 hour 45 minute sessions in Week 2 (Monday to Thursday). The Language Activism workshop is intended for all those who are language activists. We welcome community members, linguists, students in linguistics, educators, and so forth to join us for this lively and inclusive workshop.

The workshop will include a wide range of small group exercises based around activism scenarios. Participants will work towards drafting their own plan for community language activism.

The content will reflect the different international experiences of the five instructors.

Some issues which will be considered:
development of projects and teams
documentation and revitalization activities
methods for raising awareness of language issues amongst the public
training for language activism
ways of reaching out to young people
government, community or institutional approval and support

Kennedy Bosire is an Ekegusii language activist who played a key role in InField 2008 as an instructor in Field Methods for the Ekegusii workshop and a presenter in the Models of Language Documentation and Revitalization workshop.

Over six years, in collaboration with community members, experts and members of Ekegusii Encyclopaedia Project (EEP), he has worked towards the construction of a general Ekegusii - English dictionary which will be going into print within a couple of months and has started the construction of an English-Ekegusii dictionary version.

He conducts awareness campaigns/talks in learning institutions, community social and religious gatherings, to create awareness on the need to promote, maintain and conserve Ekegusii language which is under heavy pressure from other Kenyan languages.

As The EEP Director, he is directing his energy towards the youth in producing learning materials e.g. animated folk tales (DVD).

Plans are underway to start vocational youth/children language "immersion" sessions.

return to Ekegusii home page