Excellent apple; matures late; around New Year and keeps until about March. Orangepippin pollination group 4-5 (quite late flowering). This is an old Cornish apple, small, almost all dullish scarlet, netted pattern on skin, russeted, very crisp and aromatic. A light but regular cropper; not unduly affected by heavy rain.

First recorded in 1813 but believed to be much earlier; Deacon's catalogue suggest around 1500.

The shape is rather like West Virginia Sweet and Kidd's Orange (q.v.) but the flavour is quite different to both.

Pictures (click on small images for detail):

Fruit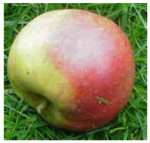 ....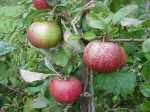 ....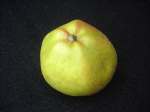 ....









compiled by Nigel Deacon / Diversity website