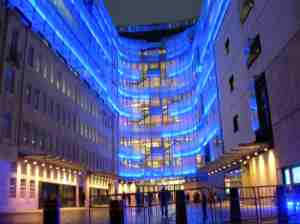 Awards for radio plays broadcast between Oct 2019 and Oct 2020.



ADA SHORTLISTS, FINAL SHORTLISTS* and WINNERS
The BBC Audio Drama Awards celebrate the range, originality and cut-through quality of audio drama on air and online and give recognition to the creativity of actors, writers, producers, sound designers and others who work in this genre.
The finalists were announced on Tuesday 9 February 2021, and the winners on Friday 26 March 2021.We hoped this would take the form of a ceremony in the Radio Theatre at BBC Broadcasting House London as on previous occasions, but it was not to be, and it all had to be done online.
Dave Bowkett appeared online before the invited guests at about 6.50 to explain the procedure - use headphones to avoid nasty echoes getting into the system, applaud and cheer (or boo) if you want to (click on a special link) and ... enjoy the evening!
John Wilson hosted the proceedings - the tenth BBC Audio Drama Awards. Each Award was announced by a well-known radio drama practitioner, and the winner was then contacted by online link.
The first guest was Tim Davie, BBC Director General:
"These awards begain in 2011; I remember it well, when I was not only director of radio music but also a devoted listener to audio drama. It is indicative of the strength of the BBC's commitment to this wonderful and important genre that they have continued ever since.
We are in a very different audio landscape now. In that time we have seen the creative explosion of podcasts internationally and a reneaissance of audio drama in the US, as well as greather wealth of choice of audio platforms and providers. British radio drama remains world famous for the range and quality of the work that we/you produced. From outstanding titles of world literature to brand-new works by first-time writers or debut performances by new actors. The importance of audio drama as a laboratory for new talent and production skills is a vital component in the broader British cultural sector,and in this year, when most live theatre and other performances have been stalled, BBC has continued to offer opportunities and open doors.
For audiences, radio and audio have never been a greater source of companionship, providing comfort, distraction and entertainment as well as vital information. Competition in this year's awards was intense: a hundred more entries than in the previous highest year, and the finalists have done amazingly well to get this far. After this extraordinary year, these awards are particuklarly about celebrating theteamworkwhich goes into creating great content despite the challenging circumstances. So I wish the very best of luck to all the contends for tonight's process; have a greatvirtual celebratrion, whether you win or not, and let's hope next time we can meet again, face to face, for real, next time."

John Wilson then explained that 15 categories would be celebrated, including the work of European public service broadcasting colleagues, for items not necessarily in English, and for this year only (he hoped) a Year of Reinvention Award, to mark the new kind of work done during the pandemic - remote recording.
The awards ceremony then began.
Halfway through the proceedings there was a pause .... to mark the death of three notable figures of radio drama broadcasting:
1. John Tydeman (died in April); producer and director for 35 years; he nurtured many writers over the years including some who went on to become significant playwrights: Tom Stoppard, Carol Churchill, Joe orton, Sue Townsend. He was Head of Radio Drama from 1986 to 1994. He was a hard act to follow and is fondly remembered by many colleagues and friends.
2. Marilyn Imrie, who died in August. Her career spanned TV and theatres as well as radio; she commissioned and also produced hundreds of hours of radio drama, much of it with her beloved Scotland at its heart. She made many soap operas, stage plays and was the producer behind Rumpole, Stanley Baxter playhouse, and several series of The Ferryhill Philosophers; her kindness and presuasive skills with writers, actors and colleagues are unforgettable.
3. Marc Beeby, who had been producing radio dramas for 20 years when he died, too young, on 26 December. He was a prolific and talented producer who worked on both comedy and drama of all kinds: Pilgrim, Primo Levi's Periodic Table, Poetry, Dante's Divine Comedy, and many works of Shakespeare. He forged close links with certain writers and actors, and he went to great pains to assist and encourage newcomers. It is a tribute to an inspiring director and friend of new talent that we are dedicating a new award in memory of him: the Marc Beeby Award for Debut performance. This year it was to be presented by Indira Varma.


The winners of the Imison and Tinniswood Awards (judged and administered by the Society of Authors and the Writers' Guild of Great Britain) were also announced during the proceedings; please see their separate pages.
Email queries to audiodramaawards@bbc.co.uk.

Best Actor
Idris Debrand, Oil on Water, director Nicolas Jackson, Afonica
Toby Jones, Henry IV Part 1, director Sally Avens, BBC Radio Drama London
Robin Laing, This Thing of Darkness, directors Gaynor Macfarlane and Kirsty Williams, BBC Scotland*
Jack Lowden, R.L.Stevenson's Weir of Hermiston, director Bruce Young, BBC Scotland
Matthew Needham, Othello, director Emma Harding, BBC Radio Drama London*
***WINNER** David Threlfall, Happiness!, dir. Gemma Jenkins, BBC Radio Drama London*

Best Actress
*Shauna Macdonald, This Thing of Darkness, directors Gaynor Macfarlane and Kirsty Williams, BBC Scotland
Siobhan McSweeney, Nora Webster, director Allegra McIlroy, BBC Northern Ireland
* **WINNER**Maggie Steed, Suffer Little Children, director Jessica Dromgoole, BBC Radio Drama London
Frances Tomelty, The Ballad of Bobby Sands, director Emma Harding, BBC Radio Drama London
Harriet Walter, Absent in the Spring, director Catherine Bailey, Catherine Bailey Productions
*Marcia Warren, 24 Kildare Rd, director Mary Peate, BBC Radio Drama London

Best Adaptation
Cane by Jean Toomer, adapted by Janice Okoh, producer John Norton, BBC Cymru Wales
*Grossman's War: Stalingrad by Vasily Grossman, adapted by Jonathan Myerson & Mike Walker, producer Jonquil Panting, BBC Cymru Wales
Oil on Water by Helon Habila, adapted by Rex Obano, producer Nicolas Jackson, Afonica
*Oliver: Lagos to London, based on Charles Dickens, adapted by Ayeesha Menon, producer Gill Parry, Feral Productions
The Plague by Albert Camus, adapted by Neil Bartlett, producer Turan Ali, Bona Broadcasting
* **WINNER**The Voyage of the St Louis by Daniel Kehlmann, adapted by Tom Stoppard, producer Sasha Yevtushenko, BBC Radio Drama London

Best Debut Performance (Marc Beeby Award)
*Dan Krikler, Unicorns, Almost, director John Retallack, The Story of Books
Libbi Mai, Girl With a Pearl Earring, director Amber Barnfather, Goldhawk Essential
* **WINNER**Jordan Nash, Oliver: Lagos to London, director Michael Buffong, Feral Productions
*Valentine Olukoga, Half of a Yellow Sun, director Nadia Molinari, BBC Radio Drama North
Elliot Steel, Unite, director Barry Castagnola, Golden Path
Luke Wright, Christabel, director Susan Roberts, BBC Radio Drama North

Best European Drama
***WINNER**Earthquake by Janko Polic Kamov, prod. Katja Šimunic, HRT Croatian Radio
Holidays from Suicide: a Fantastic Journey with Iggy Pop written and produced by Birgit Kempker and Anatol Atonal, SRF (Switzerland)
In the Absence by Manu Barceló, producer Estel Garcia and Josemari López Alcoitia, Resonar (resonar.org), (Spain)
In Winter by Magda Woitzuck, Ida Schön, Hanno Millesi, Mark von Schlegell, Ann Cotten, Puneh Ansari, producer Christian Lerch, ORF (Austria)
Leaba an Bháis, by Darach Mac Con Iomaire, producer Kevin Reynolds, RTÉ (Ireland)
Three Lives of Dmitri Shostakovich by Pavel Molek, producer Klará Novotná, CZR Czech Radio

Best Original Series or Serial
*24 Kildare Rd by Katie Hims, producer Mary Peate, BBC Radio Drama London
*Body Horror by Lucy Catherine, producer Toby Swift, BBC Radio Drama London
* **WINNER**Broken English by Shelagh Stephenson, producer Eoin O'Callaghan, Big Fish Productions
D for Dexter by Amanda Whittington, producer Mary Ward-Lowery, BBC Bristol
Prostrate by Martin Jameson, producer Liz Anstee, CPL Productions
Someone Dangerous by Andy Mulligan, producers Emma Hearn and John Scott Dryden, Goldhawk Productions

Best Original Single Drama
The Ballad of Bobby Sands by Tom Kelly, producer Marc Beeby, BBC Radio Drama London
*Eight Point Nine Nine by James Fritz, producer Becky Ripley, BBC Bristol
Happiness! by Ian Billings, producer Gemma Jenkins, BBC Radio Drama London
*The Likes of Us by Roy Williams, producer Mary Peate, BBC Radio Drama London
* **WINNER**Magnitsky the Musical by Robert Hudson and Johnny Flynn, producer Sasha Yevtushenko, BBC Radio Drama London
The Other Tchaikovsky by Harriet Madeley, producer Andrew Wilkie, Prison Radio Association

Best Podcast or Online Audio Drama
Children of the Stones by AK Benedict and Guy Adams, producer Simon Barnard, Bafflegab Productions
Fake Heiress by Vicky Baker and Chloe Moss, producer Sasha Yevtushenko, BBC Radio Drama London
*Murmurs by Janina Matthewson, Tom Crowley, Beth Crane, Chris and Jen Sugden, producers John Norton and James Robinson, BBC Cymru Wales
The Sink by Natasha Hodgson, producer Andy Goddard, BBC Studios
*Tribulation by Adam Jahnke, producer Greg Cooler, ListenUp Audio
* **WINNER**Unwell: a Midwestern Gothic Mystery, producers Jeffrey Nils Gardner and Eleanor Hyde, HartLife NFP

Best Scripted Comedy (Longform)
*Alone by Moray Hunter, producer Gordon Kennedy, Absolutely Productions
Charles Paris: A Doubtful Death by Jeremy Front, producer Sally Avens, BBC Radio Drama London
**WINNER**The Musical Life of Boudicca… by Dan Kiss and Dave Cribb, producers Dave Cribb and Tom Price, BBC Cymru Wales
Reincarnathan by Tom Craine and Henry Paker, producer Harriet Jaine, Talkback
Tim Key's Late Night Poetry Programme by Tim Key, producer James Robinson, BBC Cymru Wales
*Tristram Shandy: In Development by Christopher Douglas, producer Gary Brown, BBC Radio Drama North

Best Scripted Comedy (Sketch Show)
*Agendum by Joel Morris and Jason Hazeley, producer David Tyler, Pozzitive
*The Lenny Henry Show by Tasha Dhanraj, Max Davis, Nathan Bryon and Tom Melia, Nathan Roberts, Athena Kugblenu, Michael Odweale and Kim Fuller, producer Sam Michell, Douglas Road Productions and Tiger Aspect
Newsjack by 34 members of the Great British public, producer Leila Navabi and Hayley Sterling, BBC Studios
SeanceCast by Charlie Dinkin and Zoe Tomalin, producer Benjamin Sutton, Hat Trick
* **WINNER**The Skewer, creator and producer Jon Holmes, Unusual Productions
Thanks a Lot, Milton Jones by Milton Jones, James Cary and Dan Evans, producer David Tyler, Pozzitive

Best Use of Sound
Bar Answer, sound by Steve Bond, producers Nicolas Jackson and Steve Bond, Afonica
*Cane, sound by Nigel Lewis, producer John Norton, BBC Cymru Wales
* **WINNER**The Grey Man and Other Lost Legends, sound by Steve Bond, producers Joby Waldman and Steve Bond, Reduced Listening
Islands, sound by Chris Watson and Ruth Kennington, producer Kevin Brew, RTÉ Ireland
The Kubrick Test, sound by Alisdair McGregor, producer Boz Temple-Morris, Holy Mountain
*Over and Out (Murmurs Ep 1), sound by Catherine Robinson, producers John Norton and James Robinson, BBC Cymru Wales

The Year of Reinvention
*Connections, producer Polly Thomas, Naked Productions and The Audio Content Fund
A Fortunate Man, producer John Norton, BBC Cymru Wales
Free Your Mind, producer Noemi Gunea, Cheap Thrills
Goblin Market, producer Jessica Dromgoole, BBC Radio Drama London
* **WINNER**Lockdown Theatre Festival, producers Bertie Carvel, Jeremy Mortimer, Steve Bond, Jack Howson and Joby Waldman, Reduced Listening
*The Plague, producer Turan Ali, Bona Broadcasting
Finally, there was a special award:

OUTSTANDING CONTRIBUTION TO RADIO DRAMA
This was announced by Neil Gaiman, and it was to ALL SOUND TECHNICIANS who, during a year of coronavirus, have had to innovate and learn to cope with making radio drama productions with all actors, actresses and other members of the team in their own homes because of the coronavirus.
Judges this year included Adjoa Andoh, Ruth Jones, Neil Dudgeon, Indira Varma, Ming Ho and journalist Baz Bamiboye.