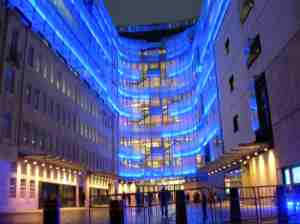 Awards for radio plays broadcast between Oct 2016 and end-Oct 2017.
The BBC Audio Drama Awards celebrate the range, originality and quality of audio drama on air and online, and give recognition to the creativity of actors, writers, producers, sound designers and others who work in the genre.
This year's judges include actors Ruth Jones and Paterson Joseph, Newsnight presenter Emily Maitlis, and writer David Eldridge. This is the seventh year of the Audio Drama Awards.
SHORTLISTS:
Best Original Audio Drama (Single Play)
Dangerous Visions: Culture by Al Smith, producer Sally Avens
Foxes by Padraic Walsh, producer Peter Kavanagh
Jayne Lake by Matthew Graham, director Kate Rowland, producer Russell Finch
The Music Lesson by Hannah Silva, director Susannah Tresilian, producer Mel Harris
The Red by Marcus Brigstocke, producer Caroline Raphael
Solitary by Hannah Silva, producers Steve Bond & Nicolas Jackson
Best Audio Drama (Series or Serial)
Black Eyed Girls by Katie Hims, producer Sasha Yevtushenko
Dangerous Visions: Resistance by Val McDermid, producer Sue Roberts
Home Front by Katie Hims, director Allegra McIlroy, producer Jessica Dromgoole
Lifeafter by Mac Rogers, producers John Dryden and Rachel Wolther
The Pursuits of Darleen Fyles by Esther Wilson, producer Pauline Harris
Tumanbay by Mike Walker, Ayeesha Menon & Andy Mulligan, producers John Dryden, Emma Hearn and Nadia Khan
Best Audio Drama (Adaptation)
A Clockwork Orange by Anthony Burgess, producer Gary Brown
Crime Down Under: Prime Cut by Alan Carter, ad. Adrian Bean, producer Helen Perry
Isaac Asimov's I, Robot ad. Richard Kurti, producer Andrew Mark Sewell
Kafka's Metamorphosis ad. Alan Harris, producer James Robinson
Midnight's Children by Salman Rushdie, ad. Ayeesha Menon, producers Emma Harding and Tracey Neale
Oedipus the King by Sophocles, ad. Anthony Burgess, producers Polly Thomas and Eloise Whitmore
Terrible Beauty by Gerald Doyle, adapted and produced by Bernard Clarke
Unmade Movies: Hammer Horror's The Unquenchable Thirst of Dracula , ad. Mark Gatiss and Laurence Bowen, producers Laurence Bowen and Peter Ettedgui.
Best Actor
James D'Arcy, The Dark Earth and the Light Sky
Paapa Essiedu, Wide Open Spaces
John Hurt, The Invisible Man, Chapter 1
Adam Nagaitis, The Archivist
Nikesh Patel, Midnight's Children
Joe Sims, Oliver Park: The Easter Riot
Best Actress
Christine Bottomley, Solitary
Anastasia Hille, Long Day's Journey into Night
Shauna Macdonald, Falling
Gina McKee, The Mother
Julia McKenzie, John Finnemore's Double Acts 'Mercy Dash'
Maxine Peake, The Thrill of Love
Sian Phillips, The Things We Never Said
Alison Steadman, Our Hylda
Best Supporting Actor/Actress
Roger Allam, The Government Inspector
Amelia Bullmore, The Beard
Rupert Evans, Long Day's Journey into Night
Henry Goodman, The Birthday Party
Samuel James, War of the Worlds
Sian Phillips, Pygmalion
Best Debut Performance
Michelle Keegan, On Kosovo Field
Andrew Leung, Crime Down Under: Prime Cut
Will Merrick, Tolkien in Love
Georgie Morrell, Jayne Lake
Kate Phillips, Gudrun's Saga
Sabrina Sandhu, Black Eyed Girls
Ruby Ashbourne Serkis, In Here
Best Use of Sound
Isaac Asimov's I, Robot, sound by Wilfredo Acosta, Imran Ahmad & Alistair Lock, producer Andrew Mark Sewell
Kafka's Metamorphosis, sound by Nigel Lewis, producer James Robinson
Lifeafter, sound by Steve Bond & John Dryden, producers John Dryden and Rachel Wolther
Manfred, sound by Steve Brooke, Paul Cargill, Olly Fox, producer Pauline Harris
Midnight's Children, sound by Peter Ringrose, Anne Bunting, Jenni Burnett, producers Emma Harding and Tracey Neale
War of the Worlds, sound by Cal Knightley, Mike Etherden, Alison Craig, producer Marc Beeby
Best Scripted Comedy (Longform)
Ankle Tag by Gareth Gwynn & Benjamin Partridge, producer Victoria Lloyd
A Charles Paris Mystery: The Cinderella Killer by Simon Brett, ad. Jeremy Front, producer Sally Avens
John Finnemore's Double Acts 'Penguin Diplomacy' by John Finnemore, producer David Tyler
Ladhood by Liam Williams, producer Joseph Nunnery
Mr Muzak written & produced by Richie Webb
Parental Guidance by Max Davis, producer Sam Michell
The Penny Dreadfuls: Le Carré On Spying by David Reed, producer Julia McKenzie
Sarah Kendall: Australian Trilogy: A Day in October by Sarah Kendall, producer Carl Cooper
Best Scripted Comedy (Sketch Show)
The Absolutely Radio Show by Pete Baikie, Morwenna Banks, Moray Hunter, Gordon Kennedy & John Sparkes, producers Gus Beattie and Gordon Kennedy
The Brig Society by Marcus Brigstocke, Toby Davies, Nick Doody, Jeremy Salsby, Steve Punt & Dan Tetsell, producer David Tyler
Dead Ringers by Ed Amsden, James Bugg, Jack Bernhardt, Sarah Campbell, Tom Coles, Max Davis, Nev Fountain, Laurence
Howarth, Tom Jamieson and Laura Major, producer Bill Dare
Desolation Jests by David Renwick, producer Gareth Edwards
Harry and Paul Present: The Gentlemen's Club by Harry Enfield & Paul Whitehouse, producer Sam Bryant
It's Jocelyn by Jocelyn Jee Esien, Ed Amsden, Liam Beirn, Sarah Campbell, Tom Coles and Laura Major, producer Suzy Grant
Best Online or Podcast Audio Drama
Blood Culture by Philip Connolly, Lance Dann, David Wigram, producer Lance Dann, Resonance
Can't Get You Out of My Head by Charlotte Bogard McLeod, producer David Hunter, BBC
Inside Donald Trump by Andy Hamilton, producers Claire Broughton and Andy Hamilton, Hat Trick
King Lear by William Shakespeare, ad. Nicholas Pegg, producer David Richardson, Big Finish
The Prisoner – I Met a Man Today by Nicholas Briggs, producer Scott Handcock, Big Finish
Rathband: A Digital Tragedy by Christopher Hogg, producers John Wakefield and Jeremy Mortimer