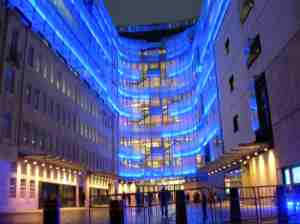 Awards for radio plays broadcast between Oct 2015 and end-Oct 2016.
Summary of the Awards evening:
The sixth Audio Drama Awards ceremony, hosted by Sir Lenny Henry, took place on 29 January 2017 in the Radio Theatre at Broadcasting House. The event acknowledges the excellent work done in Audio Drama by the BBC and by independent producers. It focuses not just on the actors and writers but on all members of the production teams; good radio drama is very much a team effort.

Welcome drinks were served as people assembled;then everyone was ushered into the theatre to the accompaniment of some lively jazz played by the Dodge Brothers (Mike Hammond, Alex Hammond, Aly Hirji and Mark Kermode).

The proceedings were initiated by Bob Shennan, Director of BBC Radio & Music. After some applause for the Dodge brothers, he reflected on the importance of radio drama; it attracts an audience of about a million people per day, and the BBC's range of drama is extraordinary and unique. He thanked Alison Hindell and Dave Battcock for making the event possible, then handed over to MC for the evening, Sir Lenny Henry.

Lenny first appeared on ITV talent show New Faces in 1975. In the 80s he became well-known for comedy roles and stand-up. Since then he has combined dramatic roles with comedy and presenting. His first radio play appearances were in plays by Annie Caulfield; he has since appeared in many more and has written three radio plays of his own.

Lenny introduced the awards with his usual mixture of humour and seriousness; each award was presented by a person with some connection to it; either as judge or practitioner.

There were two special awards:

1. OUTSTANDING CONTRIBUTION TO RADIO DRAMA
The whole production team of The Archers was called to the stage to receive this award - for the harrowing story of Helen and Rob Titchener. Rob's insidious campaign of domestic control (and ultimately abuse) caught the attention of the public; it was discussed in staffrooms and pubs; it led to a fundraising campaign for the victims of domestic abuse, and it even got a mention in the House of Commons. It highlighted a problem which affects countless thousands of people country-wide and yet which remains largely hidden.

It is a sobering thought that 25% of women experience at some point in their lives some form of physical or mental abuse.


2. SPECIAL AWARD - LIFETIME CONTRIBUTION TO RADIO DRAMA
This was presented to Bill Nighy. Bill has played a huge range of roles on stage, screen and radio. He appeared in the TV favourite Yes, Minister (1983). On radio he was in Cigarettes and Chocolate by Anthony Minghella (1988), I wish to apologise for my part in the Apocolypse (2008), Educating Rita (2009), Private Lives (2010), and a host of other well-known productions. Bill replied briefly and warmly; then we heard some clips from some of his radio roles.


The evening continued with more chat, and eventually the hardier members drifted away in twos and threes to the Crown & Sceptre a few streets away.

Note -The Imison and Tinniswood Awards are not listed here. That's because they are administered by the Society of Authors and the Writers' Guild. The details, including shortlists and synopses are on those pages. It was unusual that both the Imison and Tinniswood were won by the same play - "Comment is Free" by James Fritz.
The shortlists, final shortlists x and winners for awards for drama broadcast from 1 Oct 2015 to 31 Oct 2016 are shown below:

BBC AUDIO DRAMA AWARDS

Best Single Drama
A Play for the Heart by Nick Warburton, producer Marion Nancarrow
Bright Spark by Eve Davies, producer Gary Brown
x Comment is Free by James Fritz, producer Becky Ripley
x Jump Blue by Hannah Silva, producers Nicolas Jackson & Steve Bond *commended*
The Rage by Clare Lizzimore, producer Jonquil Panting
x The Sky is Wider by Linda Marshall Griffiths, producer Nadia Molinari *WINNER*

Best Drama Series
x The Archers (Helen's trial week) by Tim Stimpson, editor Sean O'Connor
Keeping the wolf out by Philip Palmer, producer Toby Swift
x Life Lines by Al Smith, producer Sally Avens *WINNER*
Pilgrim by Sebastian Baczkiewicz, producers Jessica Dromgoole & Marc Beeby
School Drama by Andy Mulligan, producers John Dryden & Emma Hearn
x Tracks by Matthew Broughton, producers James Robinson, Helen Perry & Abigail le Fleming

Best Adaptation
x Emile Zola: Blood, Sex and Money adapted by Oliver Emanuel, Martin Jameson, Lavinia Murray & Dan Rebellato, producers Gary Brown, Pauline Harris, Nadia Molinari, Polly Thomas, Kirsty Williams *WINNER*
Death of a Salesman by Arthur Miller, adapted & directed by Howard Davies, producer Chris Wallis
Miss Julie by Strindberg, adapted & produced by Roger James Elsgood
x Roald Dahl: Going Solo adapted by Lucy Catherine, producer Helen Perry
The 56, verbatim, edited & adapted by Matt Woodhead & Gemma Wilson, producer Toby Swift
x True West by Sam Shepard, adapted by John Peacock, producer Celia de Wolff
Unmade Movies: Hitchcock's The Blind Man by Alfred Hitchcock & Ernest Lehman, adapted by Mark Gatiss, producers Laurence Bowen & Peter Ettedgui

Best Actor
x Danny Sapani, A Raisin in the Sun *WINNER*
David Tennant, Look Back in Anger
Lars Mikkelsen, Miss Julie
Paul Hilton, Pilgrim
x Robert Lindsay, A Play for the Heart
Stephen Rea, De Profundis
x Timothy Watson, The Archers

Best Actress
x Christine Bottomley, The Sky is Wider *WINNER*
Fiona Shaw, Jump Blue
Glenda Jackson, Blood, Sex and Money by Emile Zola
Hattie Morahan, The Life and Loves of a She Devil
x Louiza Patikas, The Archers
x Pippa Haywood, Tess in Winter
Romola Garai, Tracks

Best Supporting Actor/Actress
Anton Lesser, Home Front
Bill Paterson, King Lear
Clare Corbett, Keeping the wolf out
x Joe Sims, Life Lines
Joseph Kloska, Bram Stoker's Dracula
x Ralph Ineson, Black Dog
x Valene Kane, The Stroma Sessions *WINNER*

Best Debut Performance from an actor or actress
x Christina Ritter, North
Daisy Tompkinson, My Brilliant Friend
Izobel Ward, Just a Girl
x Katie West, Oranges Are Not the Only Fruit
Laura Elsworthy, The Skriker
x Lee Rufford, The Loneliness of the Long Distance Runner *WINNER*

Best Use of Sound
Comment is Free, sound by Iain Hunter, producer Becky Ripley
Jane Eyre, sound by Caleb Knightley, producer Tracey Neale
x Mary Rose, sound by Peter Ringrose, Ross Burman, Alison Craig, producer Abigail le Fleming
The Hunting of the Snark, sound by Steve Brooke, producer Charlotte Riches
x The Sky is Wider, sound by Steve Brooke, producer Nadia Molinari
x Tracks, sound by Nigel Lewis, producers James Robinson, Helen Perry & Abigail le Fleming *WINNER*

Best Scripted Comedy
Couples by Julia Davis & Marc Wootton, producer Ashley Blaker
DOT: The Mystery at St. Horribly-Vulture's School for Boys by Ed Harris, producer Jessica Mitic
x Guilt Trip by Felicity Montagu, Olivia Nixon & Katherine Jakeways, producer Jane Berthoud
Lewis Macleod's Wired News by John McGlade, Gabby Hutchison-Crouch, Neil Bratchpiece, Dale Shaw, Richard Cray, Steven Dick, Stuart Docherty, Stephen Holford, Kieron Nicholson, John Sheerman, Dan Sweryt, Stephen Mawhinney, Stu Cooper, producer Gus Beattie
Love in Recovery by Pete Jackson, producer Ben Worsfield
x Secret Kebabs by Christine Entwisle, producer Kirsty Williams *WINNER*
x The Strange Vanishing of Julian Quark by Tom Wainwright, producer Sasha Yevtushenko

Best Scripted Comedy with a Live Audience
Josh Howie's Losing It by Josh Howie, producer Ashley Blaker
x Mae Martin's Guide to 21st Century Sexuality by Mae Martin, producer Alex Smith
x Mark Steel's in Town: Stockport by Mark Steel, producer Carl Cooper
Penny Dreadfuls Presents: Homer's Odyssey by David Reed, Humphrey Ker & Thom Tuck, producer Julia McKenzie
x Robert Newman's Entirely Accurate Encyclopaedia of Evolution by Rob Newman, producer Jonathan Harvey *WINNER*
Tom Wrigglesworth's Hang Ups by Tom Wrigglesworth, James Kettle & Miles Jupp, producer Richard Morris
The Pin by Alex Owen & Ben Ashenden, producer Sam Bryant

Best Online/non Broadcast
Alien – Out of the Shadows, Audible UK
x Baker's End: The King of Cats, Bafflegab Productions
Carmilla, Audible UK
x Doctor Who: Absent Friends, Big Finish Productions *WINNER*
Doctor Who: Death and the Queen, Big Finish Productions
x Torchwood: More Than This, Big Finish Productions

If you wish to look at the original BBC press release (same as this with some blurb and a pic of Lenny Henry) it's here; they've tidied it up to look more like this page but otherwise it's identical:
http://www.bbc.co.uk/programmes/articles/5YFlM9VN0fGrwkyjhPkQ952/the-2017-shortlist
-and for pictures from the ceremony, click on the link below: