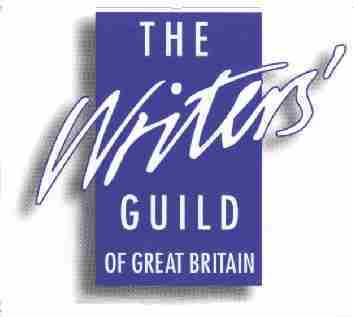 WGGB AWARDS: WINNERS ANNOUNCED
The Writers' Guild Awards were presented in London on Wednesday 13 November 2013, for work done during the previous 12 months. I am calling them the 2013 Awards.
I've put the two radio awards at the top of the list.
ND


LIST OF WINNERS

Best Radio Drama
Winner: Tennyson and Edison (David Pownall)
Shortlisted:
The Go-Between (adapted by Frances Byrnes from the novel by LP Hartley)
Once Upon a Time There Was a Beatrix (Lavinia Murray)

Best Radio Comedy
Winner: Susan Calman is Convicted (Susan Calman)
Shortlisted:
Fags, Mags & Bags (Sanjeev Kohli and Donald McLeary)
Meet David Sedaris (David Sedaris)

Best TV Drama Series
Winner: Silk (Peter Moffat)
Shortlisted:
The Village (Peter Moffat)
Broadchurch (Chris Chibnall)

Best Continuing Drama
Winner: Coronation Street
Shortlisted:
Holby City, Casualty, Waterloo Road, EastEnders, Hollyoaks, Emmerdale, Doctors

Best TV Comedy
Winner: Getting On (Jo Brand, Vicki Pepperdine, Joanna Scanlan)
Shortlisted:
Fresh Meat (Jesse Armstrong and Sam Bain)
Him and Her (Stefan Golaszewski)

Best TV Drama, Short Form
Winner: The Girl (Gwyneth Hughes)
Shortlisted:
Room at the Top (Amanda Coe)
Murder:Joint Enterprise (Robert Jones)

Best Children's TV
Winner: The Dumping Ground - What Would Gus Want? (Elly Brewer)
Shortlisted:
What's the Big Idea - What is Art? (Alan Gilbey)
The Dumping Ground - The Truth is Out There (Emma Reeves)

Best Book
Winner: The Universe versus Alex Woods (Gavin Extence)
Shortlisted:
Big Brother (Lionel Shriver)
The Card (Graham Rawle)

Best Videogame
Winner: Thomas Was Alone (Mike Bithell)
Shortlisted:
Tomb Raider (Rhianna Pratchett)
Lego City Undercover (Graham Goring)

Best First Screenplay
Winner: What Richard Did (Malcolm Campbell)
Shortlisted:
Sightseers (Alice Lowe, Steve Oram)
Good Vibrations (Colin Carberry, Glenn Patterson)
Grabbers (Kevin Lehane)

Best Screenplay
Winner: My Brother the Devil (Sally El Hosaini)
Shortlisted:
Byzantium (Moira Buffini)
Skyfall (Neal Purvis, Robert Wade, John Logan)

Best Theatre Play
Winner: Quietly (Owen McCafferty)
Shortlisted:
Brilliant Adventures (Alistair McDowall)
The Thrill of Love (Amanda Whittington)

Best Theatre Play for Young People
Winner: Whole (Philip Osment)
Shortlisted:
I, Cinna (Tim Crouch)
Mr Holgado (Christopher William Hill)

A special Writers' Guild Award was presented by Lee Hall to David Edgar for his outstanding contribution to drama.



Information supplied by Sarah Woodley of the Writers' Guild - many thanks...
PREVIOUS WGGB WINNERS: RADIO AWARDS:
BEST RADIO DRAMA
2012 Pandemic, by John Dryden (Indie, Goldhawk)
BEST RADIO COMEDY
2012 I, Regress, by Matt Berry
---------------------------------------------------------