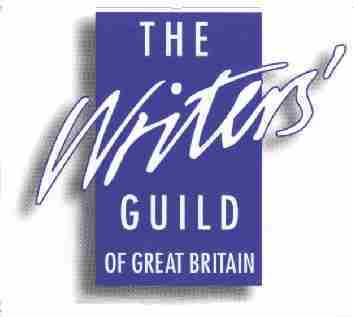 WGGB AWARDS: WINNERS ANNOUNCED
Sandi Toksvig presented the Writers' Guild of Great Britain annual Awards at RIBA, in London, on 19 Jan 2015. She said that writers are too often the unsung heroes of all forms of entertainment - and said how great it was to sing their praise.
(....pleased to see the tribute to William Ash ... see below - Ed)
Kay Mellor received an award for her outstanding contribution to writing. She is known for Fat Friends, Jane Eyre, Band of Gold and Girls' Night. Sally Wainwright, who presented the award, said she was the prolific talent behind some of the best British television dramas of the last 20 years.
A special tribute was also made to Writers' Guild member Bill Ash, who died on 26 April 2014 at a very advanced age. He was the inspiration behind the Steve McQueen character in The Great Escape. Brendan Foley, who wrote the bestselling memoir Under the Wire with William Ash, said: "Unlike Steve McQueen, he spent his time in the cooler, not with a baseball and glove, but writing his first novel on scraps of paper while on bread and water punishment."
I've put the two radio awards at the top of the list.
ND


LIST OF WINNERS

Best Radio Drama
Winner: A Night Visitor by Stephanie Jacob.
Shortlisted:
Magpie by Lee Mattinson,
Dangerous Visions, "The Bee Maker" by Anita Sullivan

Best Radio Comedy
Winner: The Brig Society by Marcus Brigstocke with Jeremy Salsby, Toby Davies, Nick Doody, Dan Tetsell & Steve Punt.
Shortlisted:
Helen Keen's It is Rocket Science by Helen Keen & Miriam Underhill;
John Finnemore's Souvenir Programme by John Finnemore

Best Long Form TV Drama
Winner: Happy Valley, by Sally Wainwright
Shortlisted:
Line of Duty by Jed Mercurio,
Peaky Blinders by Steven Knight.

Best Short Form TV Drama
Winner: Marvellous, by Peter Bowker
Shortlisted:
The Great Train Robbery, by Chris Chibnall;
Turks & Caicos, by David Hare.

Best Long Running TV Series Winner: Holby City, "Self Control" by Rebecca Wojciechowski.
Shortlisted:
Doctors, "Silver on the Hearth" by Toby Walton;
Doctors, "Boiling Point" by Dale Overton.

Best TV Situation Comedy
Winner: Him and Her by Stefan Golaszewski.
Shortlisted:
Up the Women, by Jessica Hynes;
House of Fools, by Vic Reeves & Bob Mortimer.

Best Children's TV Episode
Winner: Bing: "Bye Bye" by Denise Cassar & the Bing Writing Team.
Shortlisted:
Wizards Versus Aliens, "The Thirteenth Floor Part 2" by Phil Ford;
Strange Hill High, "MCDXX Men" by Mark Oswin & James Griffiths

Best First Novel
Winner: The Shock of the Fall by Nathan Filer.
Shortlisted:
A Girl is a Half-Formed Thing by Eimear McBride;
Barbarians by Tim Glencross

Best Writing in a Video Game
Winner: 80 Days by Meg Jayanth
Shortlisted:
A Machine for Pigs by Dan Pinchbeck;
Schrödinger's Cat and the Raiders of the Lost Quark by Kevin Beimers

Best First Screenplay
Winner: Starred Up by Jonathan Asser
Shortlisted:
Pride by Stephen Beresford,
The Selfish Giant by Clio Barnard

Best Screenplay
Winner: Metro Manila by Sean Ellis & Frank E Flowers
Shortlisted:
Filth by Jon S Baird,
Philomena by Jeff Pope & Steve Coogan

Best Play
Winner: James I by Rona Munro
Shortlisted:
Visitors by Barney Norris;
Dr Scroggy's War by Howard Brenton

Best Play for Young Audiences
Winner: Girls Like That by Evan Placey
Shortlisted:
Minotaur by Kevin Dyer,
The Boy Who Cried Wolf by Mike Kenny
PREVIOUS YEARS
....information to be added when I find it (or if I am sent it!).



Information supplied by Sarah Woodley of the Writers' Guild - many thanks........ND
PREVIOUS WGGB WINNERS: RADIO AWARDS:
BEST RADIO DRAMA
2013 Tennyson and Edison, by David Pownall
2012 Pandemic, by John Dryden (Indie, Goldhawk)
2011 Troll, by Ed Harris
Shortlisted:
Caesar Price, Our Lord, by Fin Kennedy
Severed Threads, by John Dryden
BEST RADIO COMEDY
2013 Susan Calman Is Convicted, by Susan Calman
2012 I, Regress, by Matt Berry
2011 Cabin Pressure, by John Finnemore
Shortlisted:
Fags, Mags & Bags by Sanjeev Kohli and Donald McLeary
Sarah Millican's Support Group, by Sarah Millican

If anyone can help extend these lists (best radio drama/comedy), please email.
---------------------------------------------------------